Queer X Award winners announced!
Revry, the first global LGBTQ+ streaming service has revealed the winners of the annual Queer X Awards, held on October 11, 2023, to mark National Coming Out Day.
Revry, the first global LGBTQ+ streaming service, premiered the 8th annual QueerX Awards on October 11th–National Coming Out Day, honoring influential personalities in film, television, and music who have impacted the LGBTQ+ community. Presented by Discover, viewers turned in from around the world to watch Trace Lysette accept the coveted 2023 Visibility Award..
Hosted by Arisce Wanzer and Dexter Mayfield, the 2023 QueerX Awards celebration includes appearances Patricia Clarkson, Trixie Mattel, Braunwyn Windham-Burke, Elix, Murray Hill, Biqtch Puddin', Alex Newell, Vernon François with spotlights on Pride Ball's DaShaun Wesley and Percy Rustomji host of Revry's Culture Q.
The 2023 QueerX Awards, presented by Discover, premiered on October 11 and are streaming globally and exclusively on Revry. Catch all the excitement for free on Revry's streaming channels, available on popular platforms like Samsung TV Plus, Roku, VIZIO WatchFree+, Plex, Rakuten TV, Philo, and more.
The complete list of winners can be found below.
Queer Anthem of the Year – "Padam Padam" – Kylie Minogue
Queer Athlete of the Year – Sha'Carri Richardson
Queer TikToker of the Year – @AaronTichenor
Queer Fashion Brand of the Year – Wild Fang
Ball Moment of The Year – Makaylah Basquiat $10k @ Pride Ball
Queer Twitch Streamer of the Year – Biqtch Puddin'
Queer Comedian of the Year – Roz Hernandez
Drag Artist of the Year – Murray Hill
Queer Podcast of the Year – The Bald and the Beautiful (Studio 71)
Queer Cultural Moment of Year- Alex Newell 1st Non-Binary person to win a Tony
2023 Queer Visibility Award – Trace Lysette
The 2023 QueerX Awards were produced by The Barn, producers of Revry's record-breaking show "Pride Ball".
This year's awards were hosted by Arice Wanzer, a transgender model and actress that has walked in Miami Fashion Week, New York Fashion Week, Latin Fashion Week, and L.A. Fashion Week, and Dexter Mayfield, a dancer, and plus size model from CBS's Come Dance with Me. Arice and Dexter are expected to be among the many queer celebrities. Past honorees and presenters include the likes of Jennifer Lopez, Angelica Ross, Bowen Yang, Michaela Jaé Rodriguez, Patton Oswalt, Dwyane Wade, Erica Wheeler, Mila Jam, Kim Petras, Biqtch Puddiń, DeAndre Upshaw, Kidd Kenn & NextKidz, and Ninel Conde.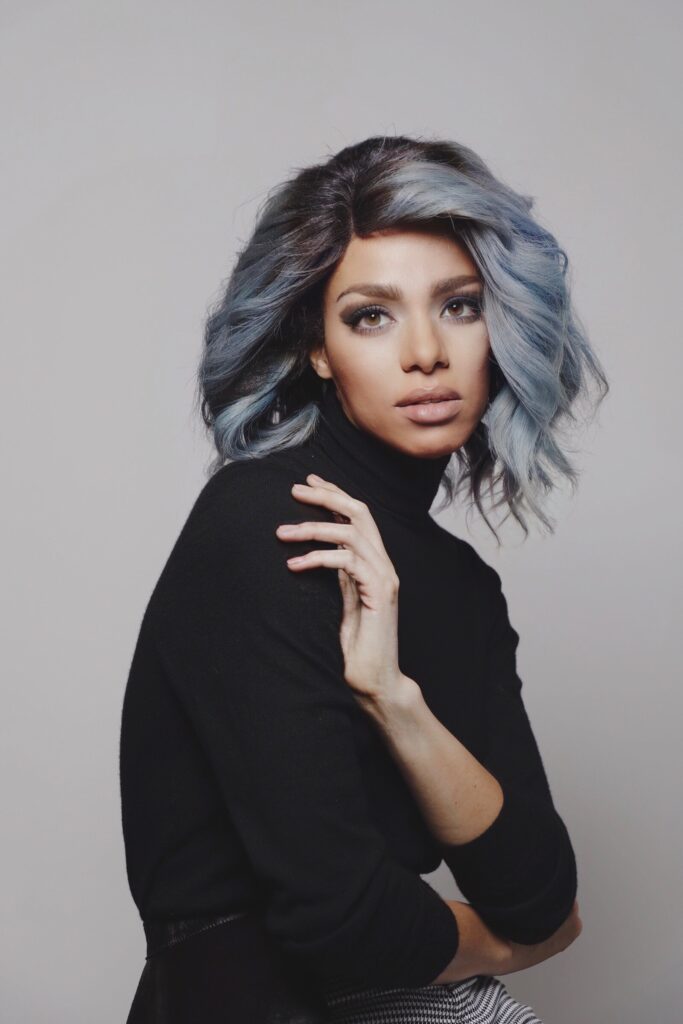 About Revry
Founded in 2015, Revry is the only dedicated entertainment media network for brands to connect with queer audiences with its FAST service and on-demand LGBTQ-first movies, series, news and music through multiple platforms. Combined with the company's original programming and proprietary data, Revry helps its partners establish meaningful and culturally relevant connections with queer consumers. Revry's mission is to inspire exploration of queer culture for the social and economic benefit of the LGBTQIA+ community. Revry is led by a diverse LGBTQ+ founding team and is NGLCC certified. For more information visit www.revry.tv.