Thailand reaffirms itself as welcoming, LGBTQ friendly destination
Leading Thai fashion designers, joined by five stunning Miss Universe Thailand winners, debuted the NeoRama Collection to an invited audience at New York Fashion Week and extended an invitation to all.
The evening and the collection showcased Thailand as a travel destination, through the vehicle of Thai fabric design with each designer's twist on an ancient Sanskrit epic known as the Ramayana. The Ramayana is a tale from neighboring India, and a key text in Thai education because it depicts the theme of authenticity and responsibility for one's actions. Using aspects of the story and its characters, which include animals, the NeoRama Collection delicately displayed Thailand's love affair with character, spirit, and beauty.
Thai silk is known the world over with its predominant export market in the US and the UK. And long before we ever had "fashion weeks," Asian countries such as Thailand were aiming for perfection through spinning silk, weaving, embroidering and dyeing fabrics and thread to adorn all bodies and genders. It is well known that Thailand has some of the most diverse and beautiful markers of gender — male, female, transgender, and androgynous.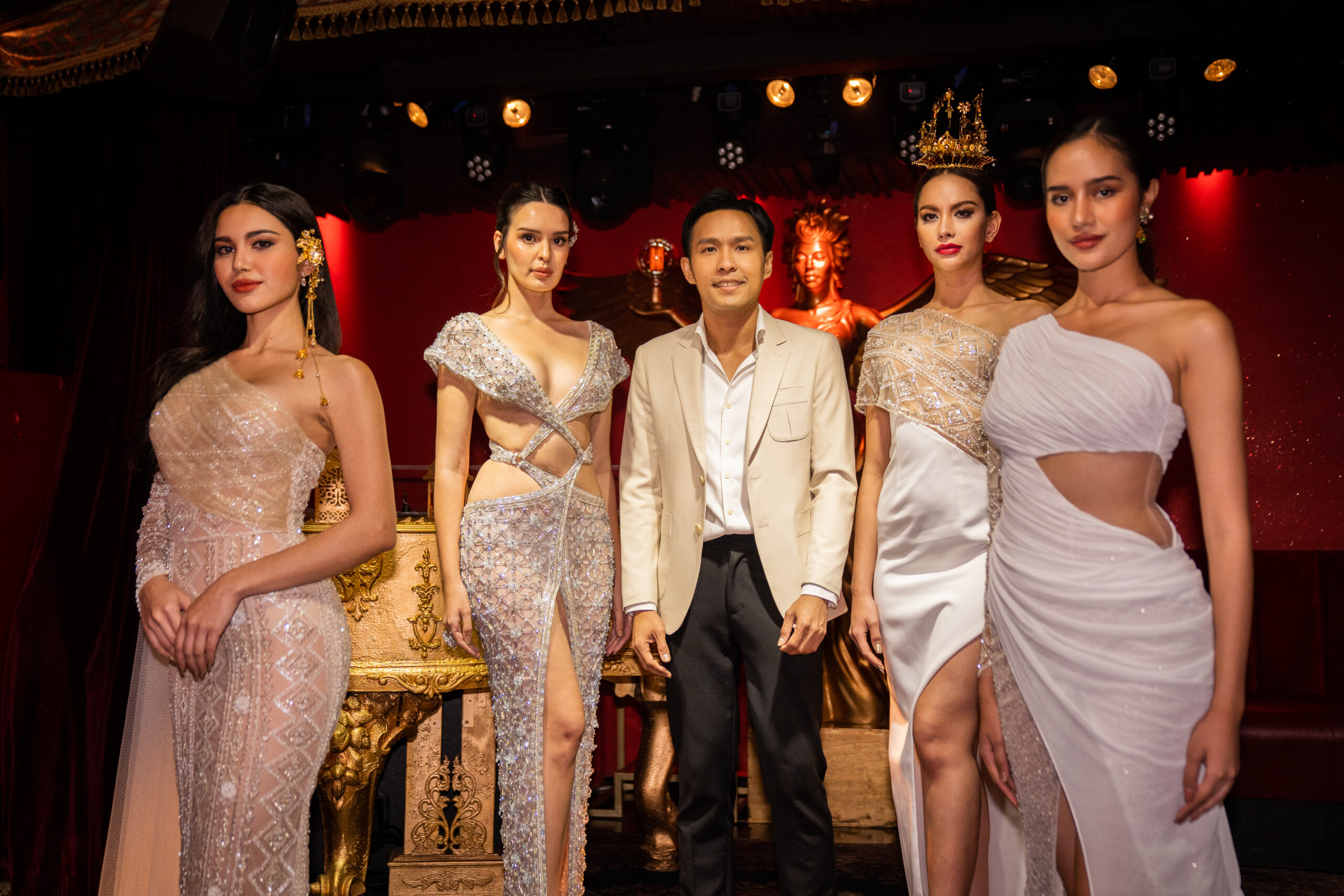 Additionally, as a travel destination, Thailand has earned its tagline as "Amazing," and has long been desired for its bountiful shopping, spicy food, tropical beaches, and ornate temples—not to mention its friendly people who are majority Buddhist in a constitutional monarchy that was once a kingdom. These factors help nourish a cultural aesthetic and attitude of hospitality and beauty, even if total LGBTQ rights are not yet fully manifested. Check out what rights are available here.
This New York Fashion Week event was held in the latest hot venue, GOSPËL, and approximately 40 guests including myself were pampered with passed Thai appetizers, Thai-inspired cocktails, and the welcoming presence of friendly Tourism Authority of Thailand personnel. Glamour and entertainment were served by fashion designers from Hirun Bangkok and Prive, as well as from unisex daywear brand UNIX; and of course, Miss Universe Thailand 2022 Anna Sueangam-iam, Miss Thailand Manita Duangkham Farmer, and three Miss Universe Thailand runners-up Kanyalak Nookaew, Suchata Chuangsri, and Renita Veronica Pagana, who served as the cultural, fashion, and tourism ambassadors.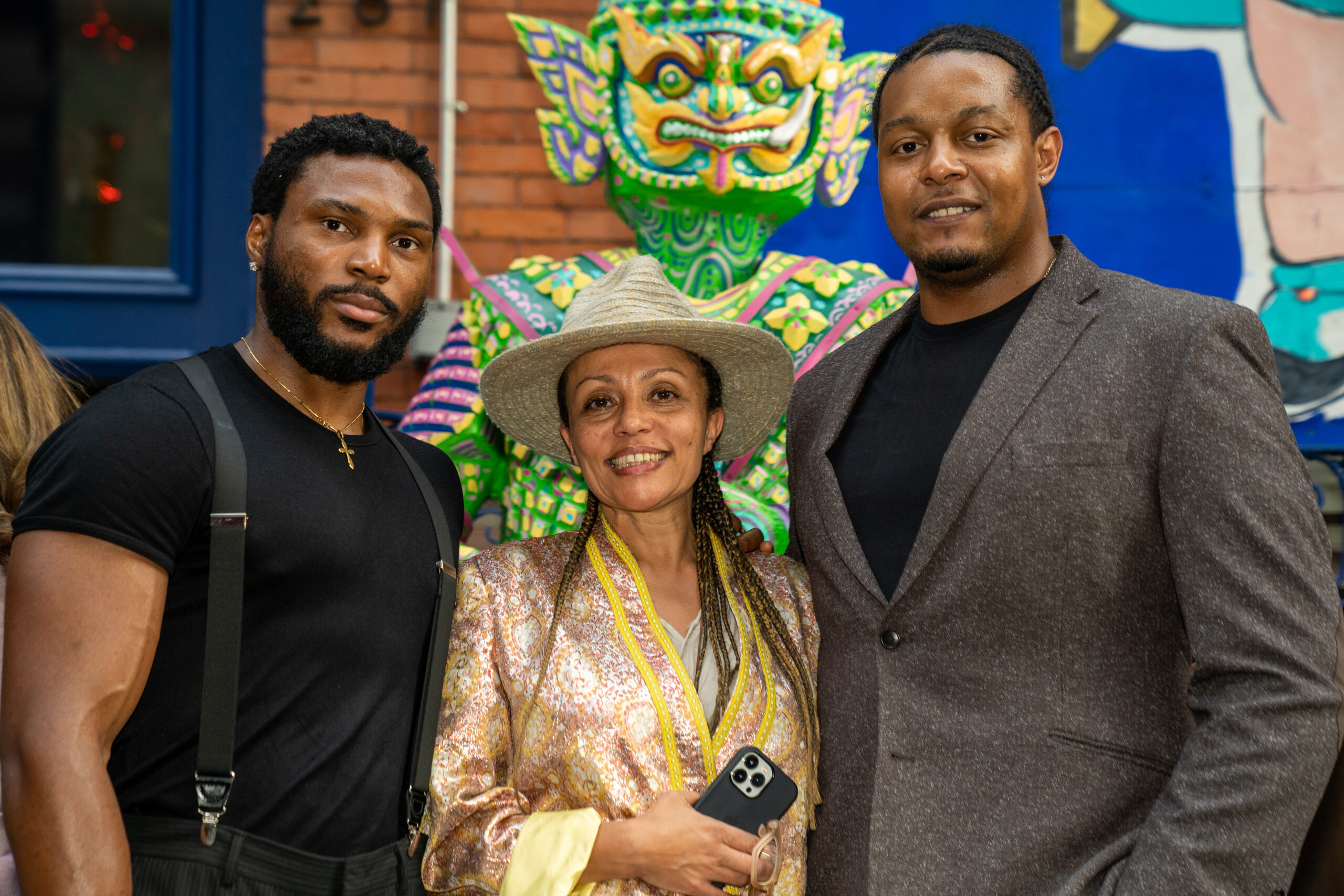 "Thailand has a tradition-rich heritage with immense cultural value placed on creativity, art, and design. The opportunity to partner with top Thai talent to bring the beautiful narrative of the Ramayana to life during the New York Fashion Week is very exciting," said Mr. Santi Sawangcharoen, Tourism Authority of Thailand New York and TAT Toronto Offices Director.
New York-based nightlife queen and public figure Pattaya Hart, who hails from Thailand and who was crowned Miss Gay America 2020/2021, co-hosted the evening and did a fabulous drag performance of Celine Dion's "My Heart Will Go On."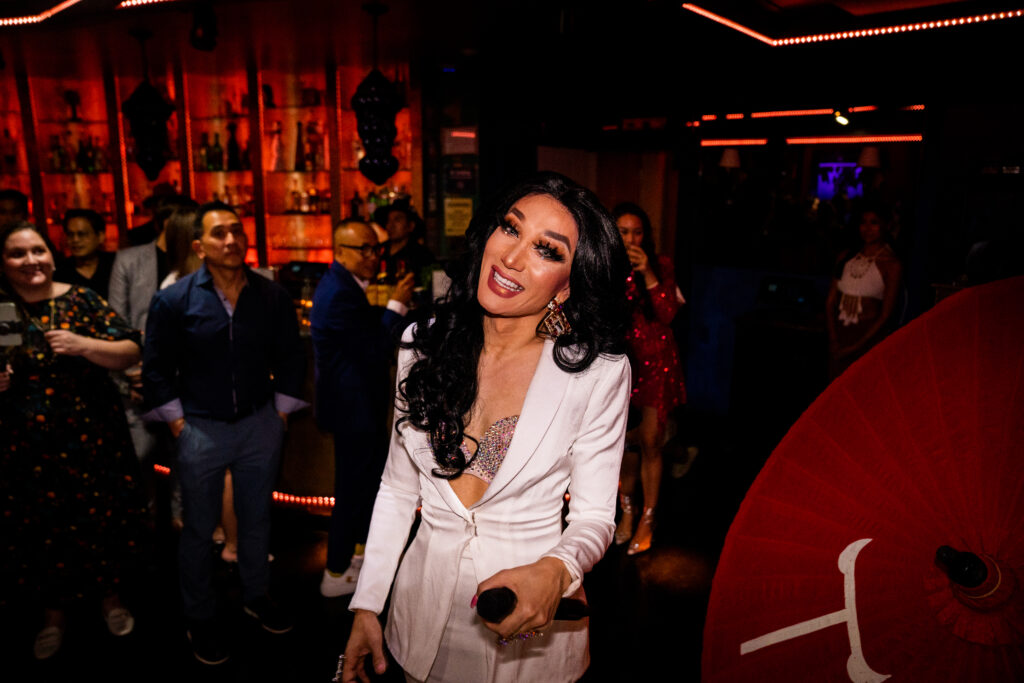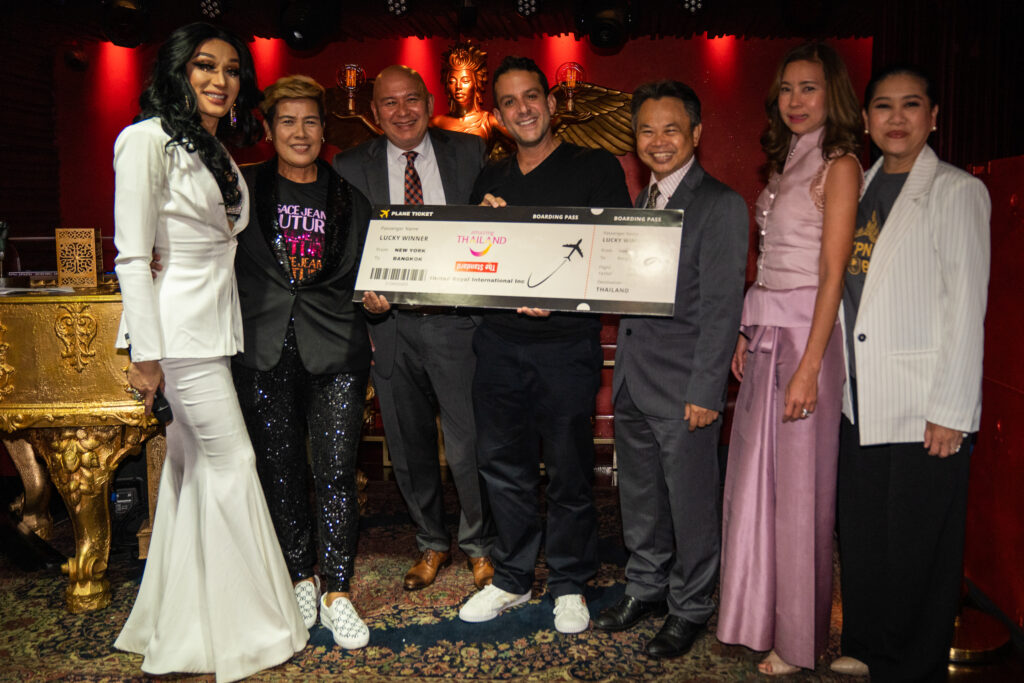 Gay travel writer Ivan Quintanilla was the lucky chap who won a roundtrip ticket from New York to Bangkok and a 4 night stay at the new Standard, Bangkok Mahanakhon and The Standard, Hua Hin.
With the promise of Thailand Tourism's Go Thai, Be Free campaign front of my mind, I sat down with the beautiful Anna Sueangam-iam, Miss Universe Thailand 2022, to ask her about LGBTQ+ travel to Thailand. Are there certain places to go, for certain queer folks? "Everywhere in Thailand," she said. "We always welcome any gender," Anna told me. She said that gender expression and sexual orientation are not judged, scrutinized and politicized as they are in Western countries. Generally speaking, I tell her of my experiences with Thai people as delightful: kindness, gentleness and positivity the first qualities I recall in my interactions over the years with Thais. I ask her for the source of this.
"I think religion," she says. Which gives me pause because in our culture, religiosity rarely leads to openness and warmth towards marginal groups. "The culture is religious but it is Buddhist," clarifies Anna's translator. Anna continues, "Because of the teachings of Buddha we feel that what we do, we become — to ourselves." So if you are homophobic, you become a homophobe, and there are plenty of those all around the world. But not in Thailand, it would seem, in a population where 94 per cent are Buddhist and believe in not harming or wishing harm on other sentient beings.
Just as the NeoRama Collection was informed by a Sanskrit narrative, so too is Thailand's cultural attitude rooted in a belief in Karma, a Sanskrit word that translates to "action" and its consequences — a core concept in Buddhism. "If you make good things for other people, you become good, and good comes to you," Anna explains. "Everyone is equal and everyone is human," she says. "Everyone thinks this — myself, and all of my friends. I promise Thai people always welcome everyone — man, woman, gay. If you want to travel in Thailand, you can come."