Travel tomorrow: Sweden's coziest season
Nobody does winter like Scandinavians and it's one of the reasons Sweden is on the top of our bucket list.
You think it's getting cold? Think of our friends in LGBTQ-friendly Sweden. The Scandinavian country experiences long, dark, below-freezing winters so it's little wonder that over hundreds of years they've developed myriad pleasurable ways of coping with the season.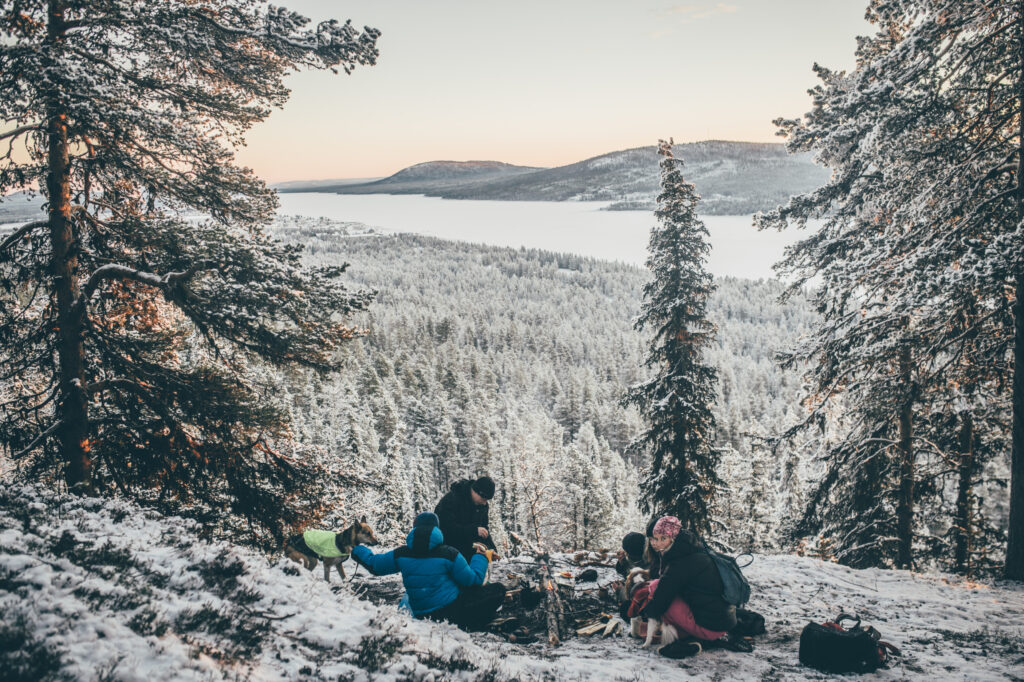 Swedes have developed rich traditions to not only get through the season but to make the most of it and to celebrate it — beyond Christmas. Lighting candles around the home, really enjoying good coffee and pastries ("fika"), and decorating the home to create a cozy ambience, known as mys – the Swedish word for coziness.
Here is a quick guide to some Swedish traditions that will brighten your winter:
Cozy Friday (Fredagsmys) – a modern tradition that embraces cozying up on the couch (Netflix and chill?) with loved ones to celebrate the end of the work week. Order in (Swedish-style) tacos, pizza, or your favorite comfort food.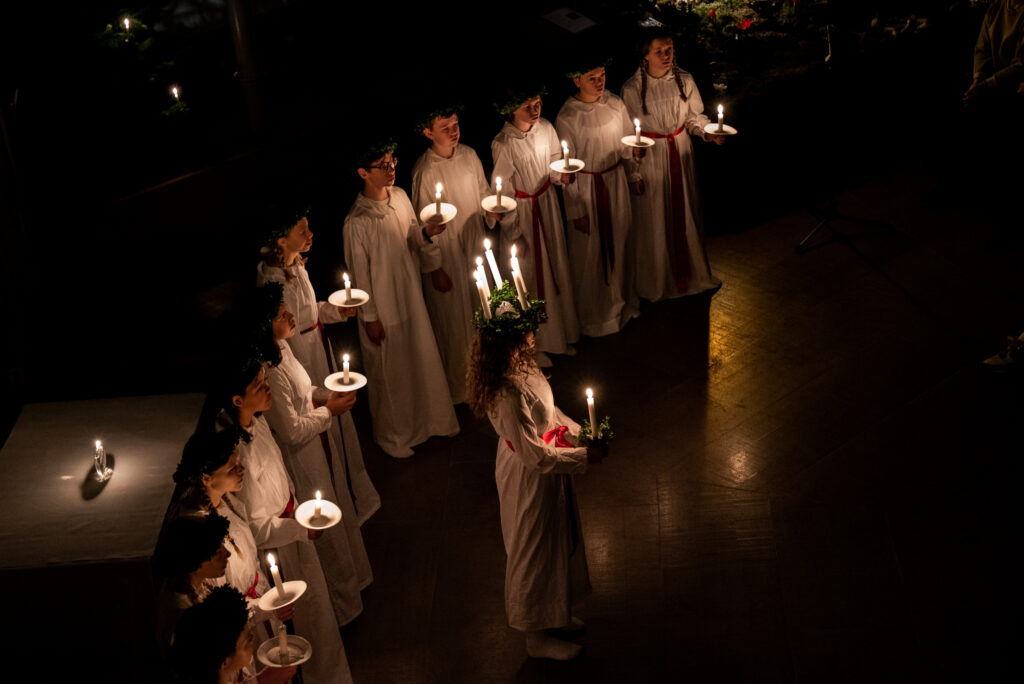 Lucia Day – on December 13, Swedes celebrate Santa Lucia, a tradition in which Lucia brings light to the winter. The candlelit Lucia procession is perhaps one of the more mystical Swedish customs, with children as well as adults clad in white full-length gowns singing songs, candelabra affixed to their heads on crowns. Romantic and otherwordly.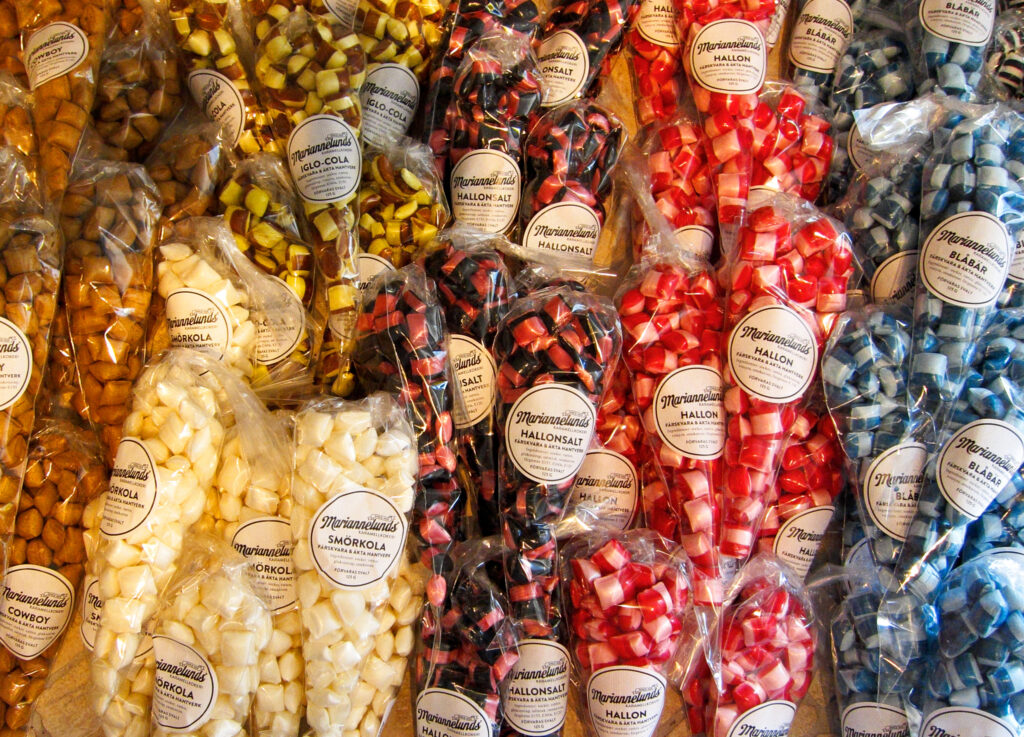 Saturday Sweets (Lördagsgodis) – a weekend tradition in which children AND adults are given permission to feast on as much candy as they like, usually pick-n-mix where each family member adds their personal favorite to the bag.
Glögg Party – in December, many Swedes get together to drink glögg – a hot, spiced mulled wine with blanched almonds and raisins – and pepparkakor (ginger snaps) to accompany it. It's sugar and spice and all things nice!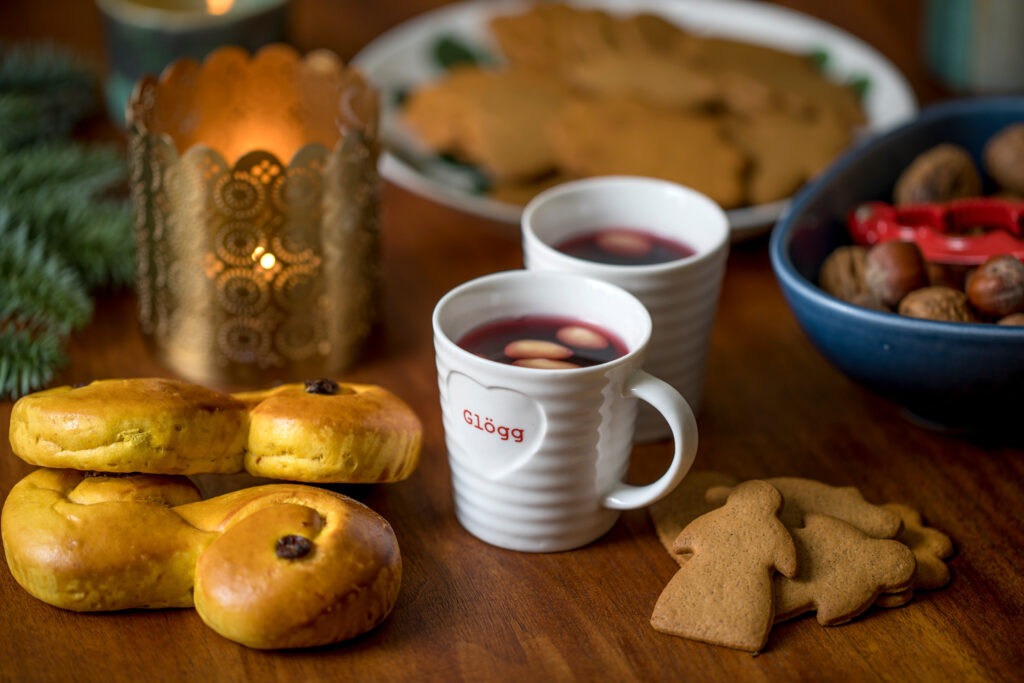 Fika – a break in the day in which Swedes reenergize, with mostly with coffee and baked goods. Outdoor fika this time of year can also include hot beverages like rosehip and blueberry soup, glögg (mulled wine), julmust (Christmas soda), julöl (Christmas beer), and spiced aquavit in December.
Advent Sundays – By December, Sweden has very few hours of daylight. The first Sunday of Advent comes as an eagerly awaited sign that Christmas is approaching. Swedes decorate for the holidays with Advent stars and electric candlesticks in their windows to lighten up the dark and get in the holiday mood.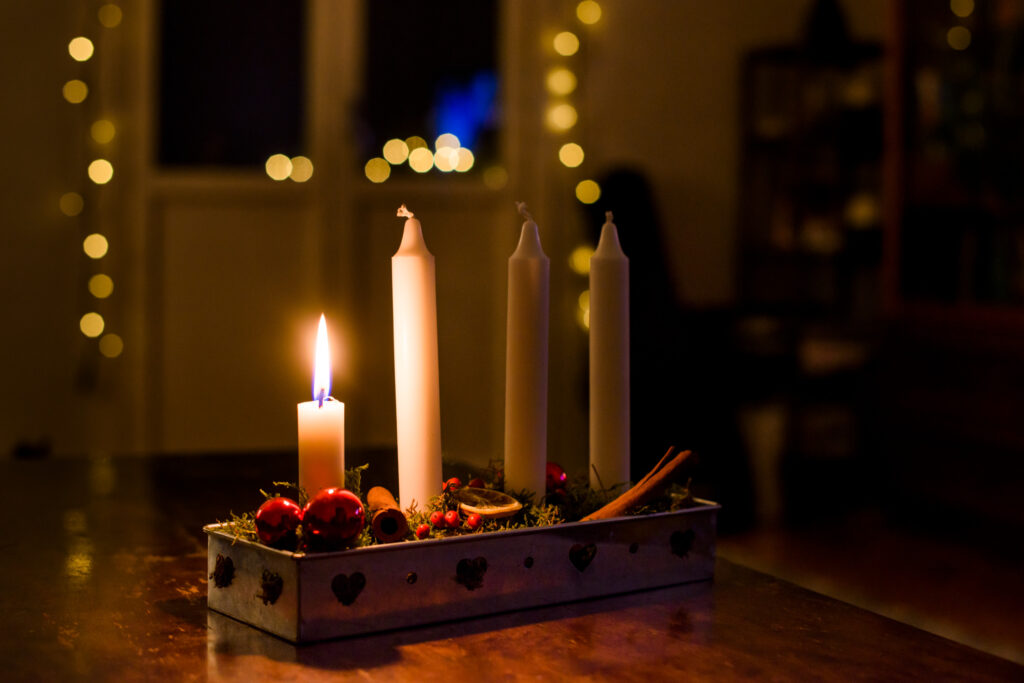 Experience Swedish "Mys" in Skåne – when we can all travel again
For all of us dreaming of our next adventure, here is an itinerary to Sweden's southernmost province of Skåne that is full of "mys," including a stroll in one of the many picturesque coastal towns, a visit to "the apple kingdom" and a world-famous sculpture park, as well as a "fika" at one of the region's many charming cafés. Skåne's slow pace of life and friendly atmosphere attracts bon-vivants from all over the world who come to enjoy peaceful nature experiences and well-preserved cultural sights. With a small population of just 1.2 million in an area of approximately 4,000 square miles,Skåne gives you plenty of space to enjoy the surroundings.
And for many more gorgeous travel ideas for 2021, go to Visit Sweden.