UN renews crucial human rights commitment to sexual orientation and gender identity
The UN Human Rights Council has reaffirmed its commitment to LGBTQ and gender-diverse people.
The United Nations Human Rights Council adopted a resolution to renew the mandate of the Independent Expert on protection against violence and discrimination on the basis of sexual orientation and gender identity (SOGI) for three more years. In a critical vote, the resolution was adopted by a vote of 23 in favour, with 17 voting against and 7 abstaining.
1,256 non-governmental organizations from 149 States and territories in all regions supported a campaign to renew the mandate.
Today's vote was the first time that the Human Rights Council adopted a resolution explicitly condemning legislation that criminalizes consensual same-sex conducts and diverse gender identities, and called on States to amend discriminatory legislation and combat violence on the grounds on SOGI.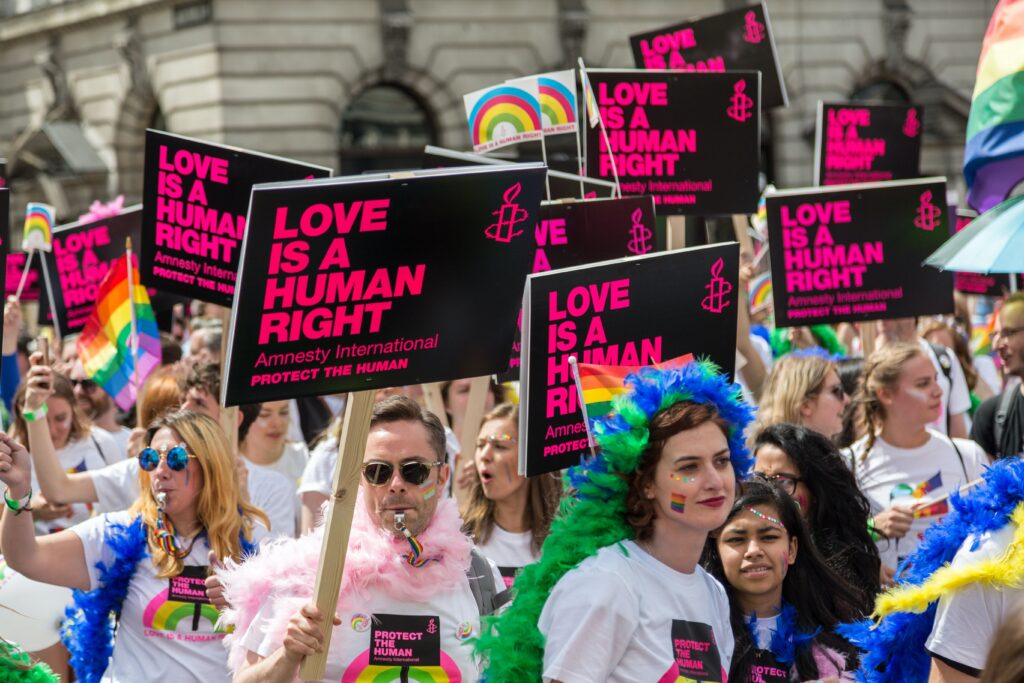 "Billions of people continue to live with laws and societal attitudes that put them in danger", said Manisha Dhakal of Blue Diamond Society in Nepal, on behalf of a global coalition of civil society organizations. "Acknowledging that so much work remains to be done, the Council once again reaffirmed its commitment to combatting discrimination and violence on grounds of SOGI, reminding all States of their obligations towards these communities."
"The existence of a specific UN human rights mechanism on violence and discrimination on the basis of SOGI is crucial for our communities to be heard at the global level," added Carlos Idibouo of Fierté Afrique Francophone (FAF) from Cote d'Ivoire. "If the world is truly committed to leaving no one behind, it can't shy away from addressing the violence and discrimination that we face. Laws criminalizing our identities and actions are unjust and should no longer be tolerated".
Created in 2016, and renewed for the first time in 2019, the Independent Expert has been supported by a growing number of States from all regions. The resolution to create and renew the mandate was presented by a Core Group of seven Latin American countries – Argentina, Brazil, Chile, Colombia, Costa Rica, Mexico, and Uruguay – and was cosponsored by 60 countries from all regions.
"Having secured a renewal for three more years, this mandate will now continue to support initiatives in countries around the world ensuring that LGBT and gender-diverse people live free of inequality , and to amplify their voices and testimonies in international human rights fora," added Aleh Ordóñez Rodríguez of Ledeser in Mexico.
Not only did the renewal process successfully overcome 12 of 13 hostile amendments, the core of the resolution affirming the universal nature of international human rights law stands firm.
The Independent Expert assesses implementation of international human rights law, by talking to States, and working collaboratively with other UN and regional mechanisms to address violence and discrimination. Since 2016 the world has heard more about the impact of criminalization of same-sex relations between consenting adults, the need to legally recognize a person's gender, the barriers to social inclusion and the importance of collecting data related to LGBT lives, the harm caused by so-called 'conversion therapy', and more. The Expert has also cast a light on good practices to prevent discrimination, and recently conducted visits to Argentina, Georgia, Mozambique, Tunisia, and Ukraine.
OPSEU/SEFPO President JP Hornick, the union's first queer president, welcomed this news. "I'm so glad that the Independent Expert will be able to continue working to confirm and protect the rights of TLGBTIAPQQ2S+ people everywhere in the world," said Hornick. "It is so important that the UN Human Rights Council continue to take a strong stand against the criminalization of people based on sexual orientation and gender identity. For those of us around the world who have been organizing on the ground against this kind of discrimination and violence for decades, it is great to see progress like this at the UN as well."
We hope that all governments cooperate fully with the Independent Expert in this important work to bring about a world free from violence and discrimination for all people regardless of sexual orientation and gender identity.
SOURCE: PR Newswire