Vice President Kamala Harris and GLAAD host LGBTQ Pride reception
GLAAD hosted an LGBTQ Pride reception with Vice President Kamala Harris at her residence on June 28, in Washington, D.C. See the pics!
On Wednesday, June 28th, Vice President Harris and Second Gentleman Douglas Emhoff hosted a reception in partnership with GLAAD to celebrate LGBTQ Pride Month and to call leaders in the community to unite in the fight for LGBTQ acceptance and equality.
RuPaul's Drag Race Season 15 Winner and transgender advocate Sasha Colby emceed the program, and other speakers included Second Gentleman Emhoff as well as GLAAD President and CEO Sarah Kate Ellis.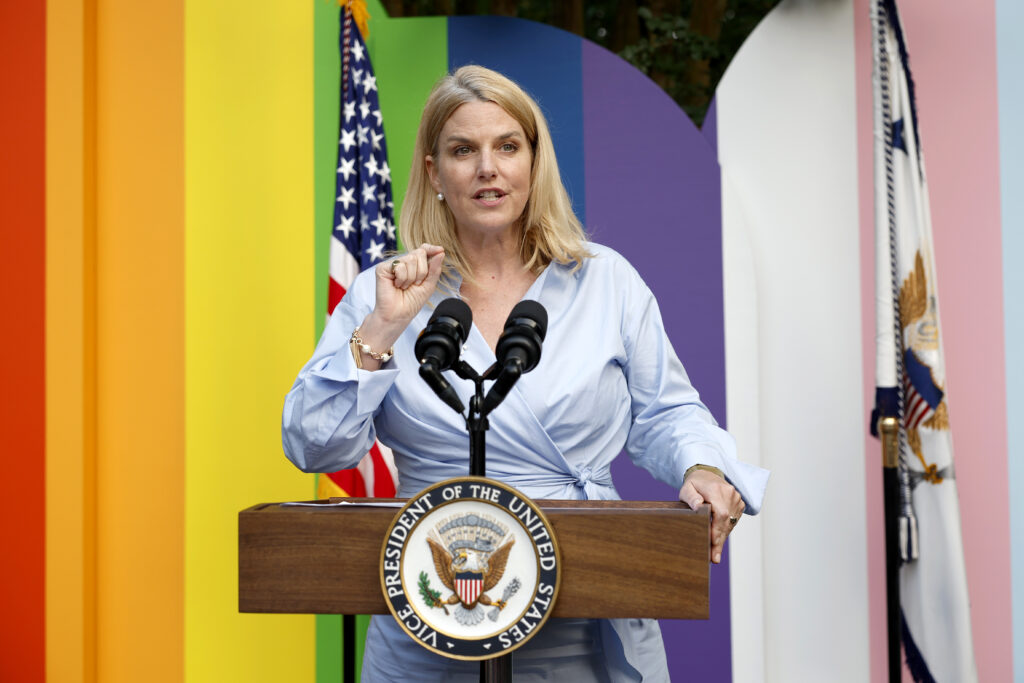 The event featured a performance from Tony award-winning nonbinary actor Alex Newell who sang Whitney Houston's "I Wanna Dance with Somebody." Sam Charney, a young LGBTQ advocate from Colorado who wrote to Vice President Harris about gun violence prevention, introduced the Vice President at the event.
More than 32 states and territories were represented among attendees. Invited guests included state-based and national LGBTQ leaders from across the local, state, and federal government; politics; entertainment; the private sector; non-profit and advocacy; and other celebrities and social media talent.
Among the guests were: Vice President of the United States Kamala Harris, Second Gentleman Douglas Emhoff, White House Press Secretary Karine Jean-Pierre, Assistant Secretary for Health, U.S. Department of Health and Human Services Rachel Levine, former, Senior Advisor on LGBTQI+ Health Equity Adrian Shanker, Assistant Secretary of the Air Force Adrian Wagner, E.P.A. Assistant Deputy Administrator Jon Monger, Dept. of Commerce Under Secretary for Economic Affairs Jed Kolko, White House Chief Diversity & Inclusion Officer Michael Leach, and GLAAD President & CEO Sarah Kate Ellis.
LGBTQ+ entertainment luminaries, allies and activists in attendance included: RuPaul's Drag Race Season 15 winner and event emcee Sasha Colby, performer Alex Newell, Club Q Founding Owner Matthew Haynes, Pulse shooting survivor and Equality Florida Press Secretary Brandon J. Wolf, trans journalists Dawn Ennis and Erin Reed, along with celebrities & influential voices: Ariana Debose, Bobby Berk, Brooke Eden, Cody Belew, Cody Rigsby, Cory Michael Smith, De'Bronski Jefferson, Dove Cameron, Erin Reed, Frankie Grande, G FLIP, Gina Yashere, Gus Kenworthy, Jazz Jennings, Jeff Hiller, Matt Bernstein, Matty Maggiacomo, Michael D. Cohen, Murray Hill, Rafael Silva, Raquel Willis, Ronen Rubinstein, Samantha Brank, Sasha Colby, Schuyler Bailar, Sophie B. Hawkins, and Vitus Spehar.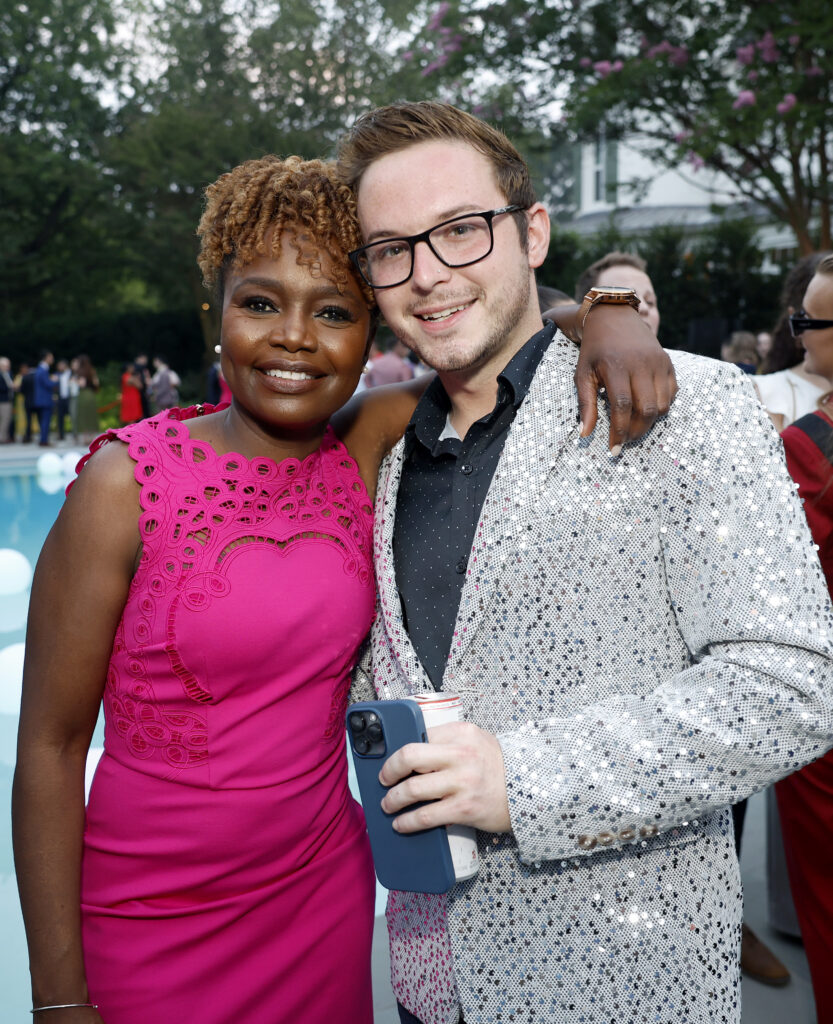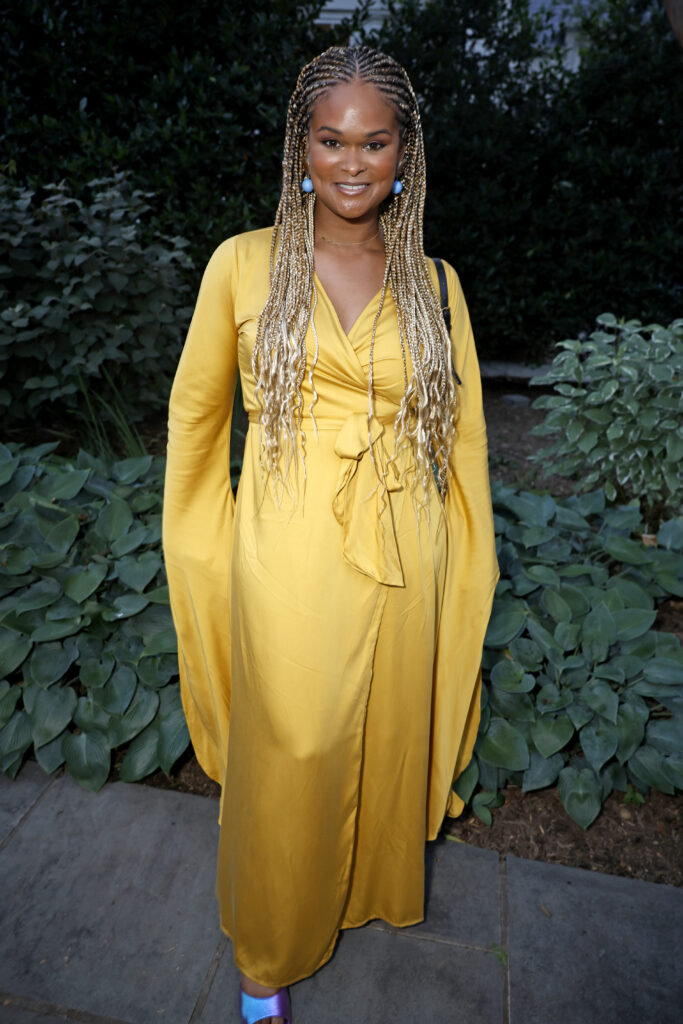 In her remarks, Vice President Harris talked about the importance of celebrating the achievements of LGBTQ Americans, the importance of building coalitions to combat the unprecedented attacks taking place against the community across the country, how the fight for equality is patriotic, and reaffirmed the Biden-Harris Administration's support for LGBTQ people and families.
"Pride Month is about celebrating those whose shoulders we stand on for their work to advance civil rights, and an opportunity to recommit ourselves to the fight for equal rights," said Vice President Harris.
"The LGBTQ+ movement is an expression of our love of our country and is rooted in an unwavering belief in the promise of freedom, equality, and justice. As Pride Month comes to a close, let us remember that pride is, and has always been, patriotic. And, as we confront the attacks on LGBTQ+ rights across the country, let us remember that we are in this together."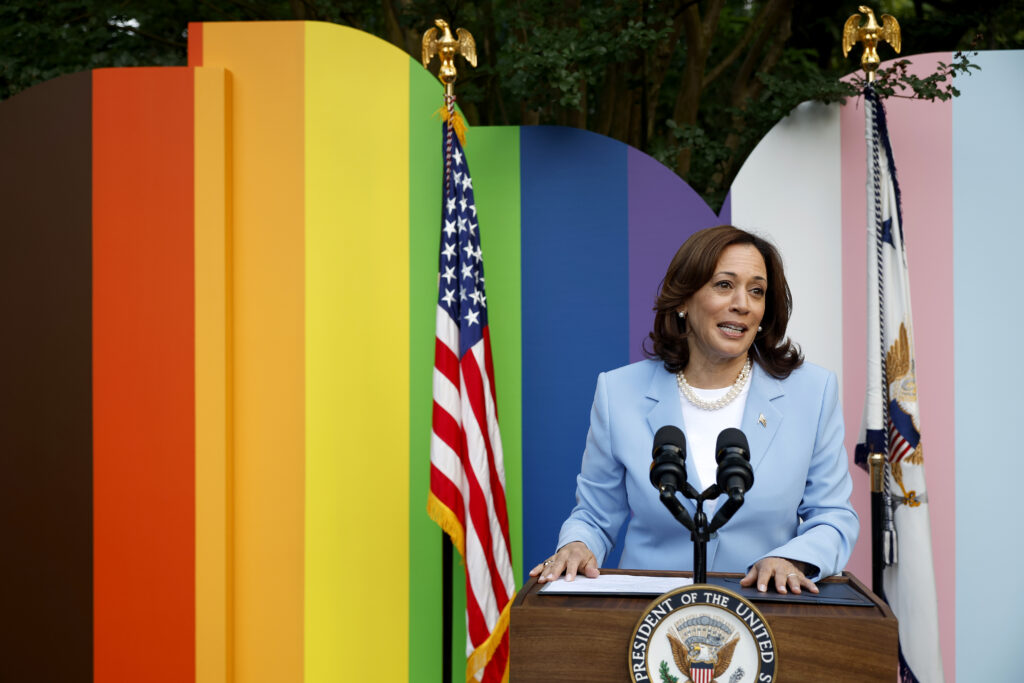 Vice President Harris has a history of commitment to the LGBTQ community, fighting to advance civil and human rights, including for LGBTQ people, throughout her career. As San Francisco District Attorney, Vice President Harris created one of the first LGBTQ hate crimes units in the nation, fought against the so-called "gay and transgender panic defense," and officiated same-sex marriages in 2004 in San Francisco City Hall.
As Attorney General, Vice President Harris played a key role in re-establishing marriage equality in California by not defending Proposition 8. As Senator, Vice President Harris was a prominent supporter of efforts to defend and advance equality for LGBTQ people. She authored bills that would have safeguarded federal protections for LGBTQ people and that would increase affordable access to drugs that prevent HIV, in addition to cosponsoring landmark legislation that sought to further equal treatment for LGBTQ people, including the Equality Act.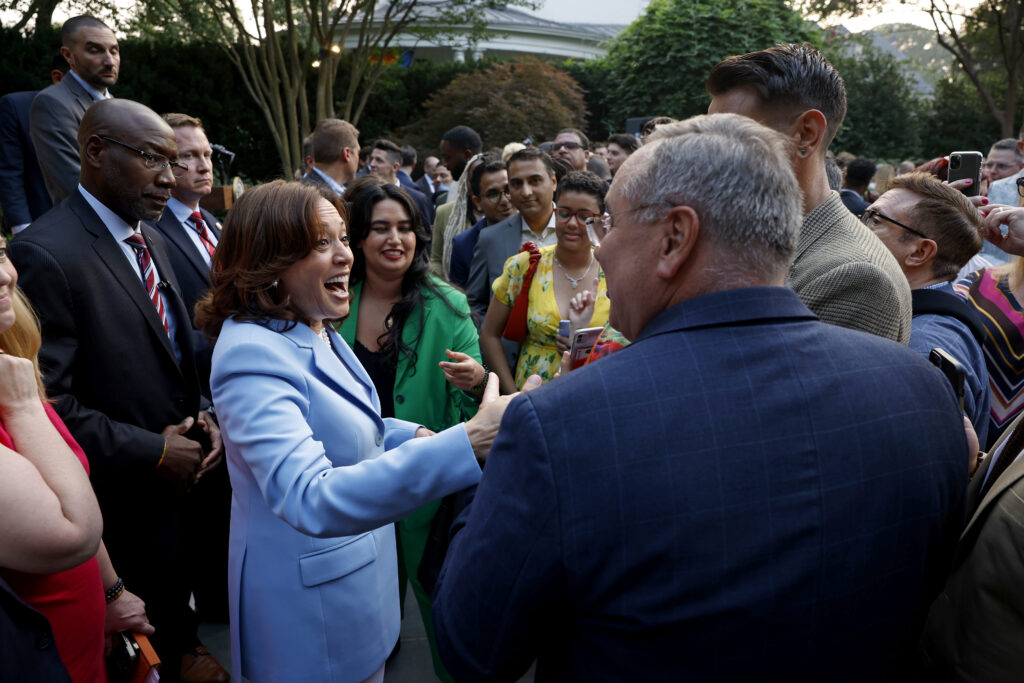 Vice President Harris first officiated same-sex marriages in 2004 while serving as District Attorney of San Francisco after then-Mayor Gavin Newsom directed the county clerk to issue marriage licenses to same-sex couples. She later officiated same-sex weddings in 2008 when the California Supreme Court overturned the state's same sex marriage ban, and then again in 2013, after the Supreme Court effectively reinstated the federal district court decision that invalidated Proposition 8.
Earlier this week, Vice President Harris made a surprise visit to the Stonewall Inn and National Monument, where she was briefed by the National Park Service and greeted patrons with TV Host Andy Cohen. Before departing, Vice President Harris spoke about the courage of those who demanded equal rights in the events at Stonewall 54 years ago and how the fight for equality is inherently patriotic.
About GLAAD
GLAAD rewrites the script for LGBTQ acceptance. As a dynamic media force, GLAAD tackles tough issues to shape the narrative and provoke dialogue that leads to cultural change. GLAAD protects all that has been accomplished and creates a world where everyone can live the life they love. For more information, please visit www.glaad.org or connect with GLAAD on Facebook and Twitter.