Incorporate Champagne vinaigrette into your Valentine's Day dinner
If you're planning on preparing a sumptuous meal for your significant other on Valentine's Day, a key to its success may just be the dressing, sauce or marinade you choose, via a vinaigrette.
The vinaigrette is one of the most valuable keystone recipes to have in your kitchen. It's more than just a salad dressing. You can use a vinaigrette as a marinade, sauce, or, yes, salad dressing for any number of farm-fresh salads.
You will find 23 weeknight-easy, Saturday-special recipes in my book, Fresh and Magical Vinaigrettes by Jonathan Bardzik.
Here is one of those recipes that would be a perfect component as part of your Valentine's Day meal and forms a versatile basis for several dishes.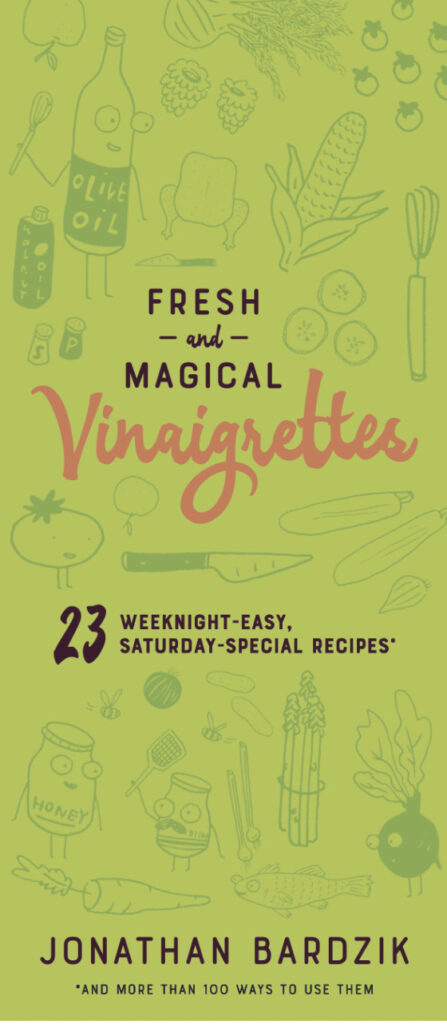 Champagne Vinaigrette
There are some vinaigrettes you will use over and over.
They are versatile, they are workhorses and they are delicious. Champagne vinegar is boldly acidic, with a clean, crisp flavor that gives ingredients a pop without covering up more delicate flavors like tender greens and sugary snap peas. So, make a batch.
Ingredients:
1 clove garlic, peeled and minced
2 pinches coarse salt – sea or kosher
1/2 cup Champagne vinegar
1/2 tsp Dijon mustard
1/2 cup olive oil – the good stuff
Freshly ground black pepper
Directions:
Peel and pound the garlic with the flat side of your knife then mince the garlic with the blade and sprinkle with coarse salt. Drag the garlic across the cutting board until it is a smooth paste.
Add garlic paste to a bowl with vinegar and mustard. Season with salt and pepper and whisk together. Let rest for 15-20 minutes to allow the flavors to develop.
Drizzle oil into vinegar mixture while whisking to form a think, creamy emulsion. Taste your vinaigrette with the ingredients you are dressing, and season with additional salt, vinegar or oil as needed.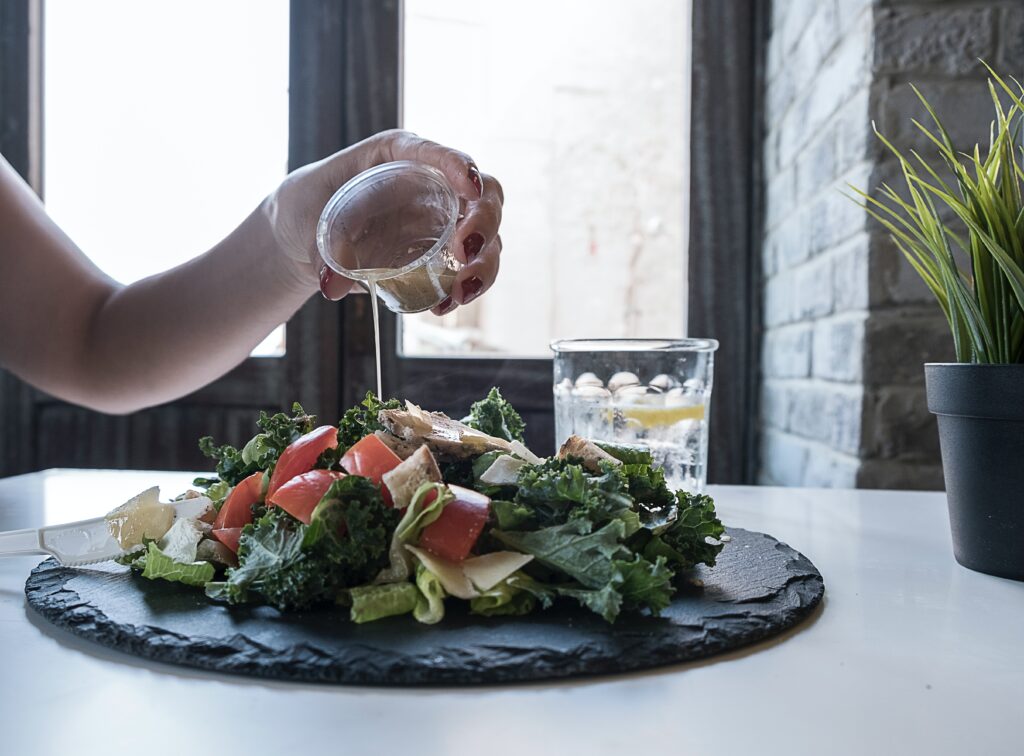 Pair with: Grilled Chicken and Romaine Salad, French Potato Salad, Quinoa Asparagus and Herb Salad with Feta, Goat Cheese and Tomato Bruschetta.