Viva Velvet Ibiza! Europe's queer party for women returns
Velvet Ibiza – Europe's hugely popular 5-day party for queer women is back!  
Velvet Ibiza, Europe's most epic queer women party, is celebrating its 7th anniversary on May 2 – 7, 2023 in idyllic Ibiza, Spain.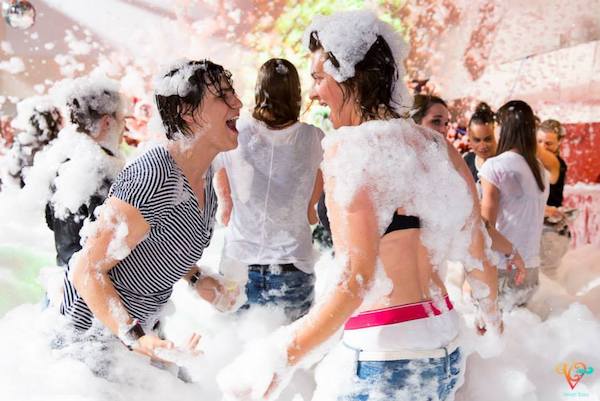 Velvet Ibiza, the all-inclusive 5-day/5-night party, has quickly become a destination party, as queer women from all around the world descend on the famed pine-covered isle to enjoy a life-changing and bonding experience.
Created and produced by Carine De Mesmaeker, Velvet Ibiza made history in its inaugural year by being the first ever queer women's event held in the small Balearic island famously known for its LGBTQ-friendly culture, its vibrant nightlife scene and celebrity sightings. 
What's included
Tickets include:
day and night activities and parties
transportation from airport to resort
No need to venture anywhere, the party is literally on your doorstep as De Mesmaeker has booked the entire resort.
Enjoy pool parties, sports tournaments, yoga classes, club nights and now the infamous duck race — plus the top queer female DJs from Europe and America dropping the sickest beats Velvet Ibiza has it all!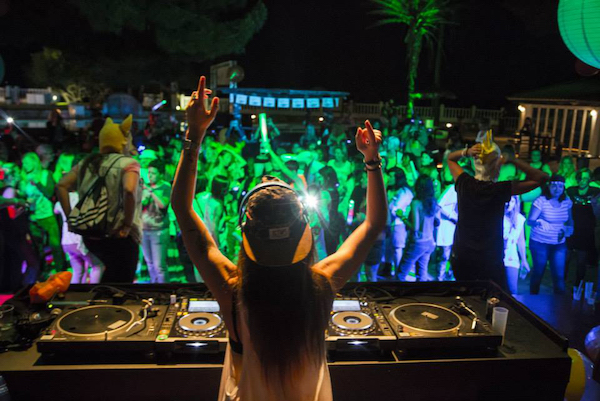 The host hotel is Cala Martina, the location of the historical Hippie Market – one of the few places in Ibiza where you can still find today the peculiar and unique hippie essence. It was founded in 1973 and for that reason it is currently the largest and oldest market on the island.
A second hotel, Paraiso Beach, next to Hotel Cala Martina has been retained as well. (Paraiso Beach is a 4* boutique hotel at only 5′ walk from the event hotel. Only 20 rooms available!)
Velvet Ibiza is about inclusivity for the amazing diversity of queer women around the world. For more info go to www.velvetibiza.es.