In Charm's Way author shares insight into witchcraft and queerness
Ahead of the release of her new novel In Charm's Way, New York Times and USA Today bestselling author author Lana Harper shares her thoughts on the connection between queerness and all things witchy.
I've been drawn to the occult, both on screen and in books, since my early teens. The Craft and Practical Magic were my entire personality for more years than I'd like to admit; many of my favorite sleepovers included casting makeshift spells in friends' gardens, playing "stiff as a feather, light as a board," and staring at candles in fervent hopes we that might blow them out with our minds. (I'm proud to report that even then, we had enough good sense not to mess with Ouija boards.)
But as a bisexual teen, I remember being particularly moved by one special relationship—Tara and Willow in the iconic Buffy, the first openly queer witches I could remember meeting on screen or on the page. There was something so profoundly powerful and compelling about their magic and their romance; the idea that women could magically alter reality while loving each other both sweetly and fiercely, and in Willow's case, eventually even becoming the villain of the story. (I know this is divisive, but I still think Willow Gone Big Bad was a flex. Why not? Queer witches contain multitudes.)
In recent years, the archetype of the queer witch seems to have experienced a striking surge in popularity across social media and pop culture. Witches are all over Instagram and tiktok, with aesthetics ranging from celestial goddess to cottagecore crafter to necromantic glam queen. (Interestingly, this is not dissimilar to the empowering way Barbie can do or be anything, "in her aspect as" whatever one wants her to be.) Why is this notion so appealing to such a broad swath of people, in this particular moment?
Sweeping book bans, targeted oppression of the LGBTQIA+ community, the outright conservative war on trans people, the restriction or annihilation of reproductive rights—for many, it's a terrifying time to live in, and one that makes it easy to feel powerless and bereft of hope. For someone like me, who grew up in eastern Europe in countries only just recovering from doomed decades of leadership by dictators and war criminals, it is frankly stunning to see America reenact some of the transgressions a younger me would never have thought possible, at least not in the extremely idealized concept I had of the land of the free.
But the very idea of a queer witch archetype is an act of both power reclamation and rebellion.
Queer witches pose an inherent risk to an increasingly aggressive patriarchy—not only are they powerful in their own right, they quite literally don't need men for anything, including romantic relationships. They're disengaging themselves entirely from the cishet male gaze, and openly refusing to seek permission to exist, thrive, and mold a world in their own image, rather than the male-dominated one we've lived and suffered in for so long. They're the antidote to restrictive values and movements like the tradwife, presenting the possibility of a completely different way of life—one in which you hold the power to connect with nature, transform your reality, and love whomever you want.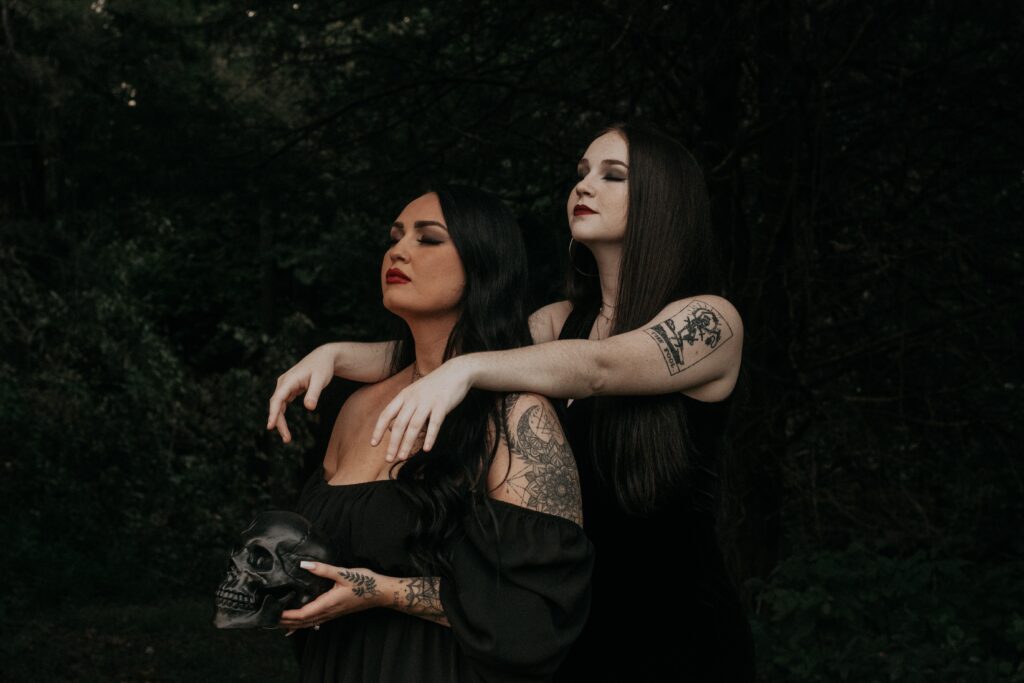 There's also the fact that many modern witchcraft traditions—at least the ones I'm familiar with—have been historically more sex positive, diverse, and inclusive. Of course, this is certainly not the case across the board; there are bad actors and predators in even the most liberally minded craft circles, ones formed with the best intentions. But the idea of the queer witch transcends covens, or any kind of formal institution. There's no gatekeeping, no application form, no one you need to ask permission for to be a witch, especially if you want to be a solitary practitioner. If you do want to be one—with all the magic and mystique (and good times in the kitchen) it entails—then so mote it be! Your will, agency, and autonomy are paramount. And in today's often bleak world, what could be more liberating?
---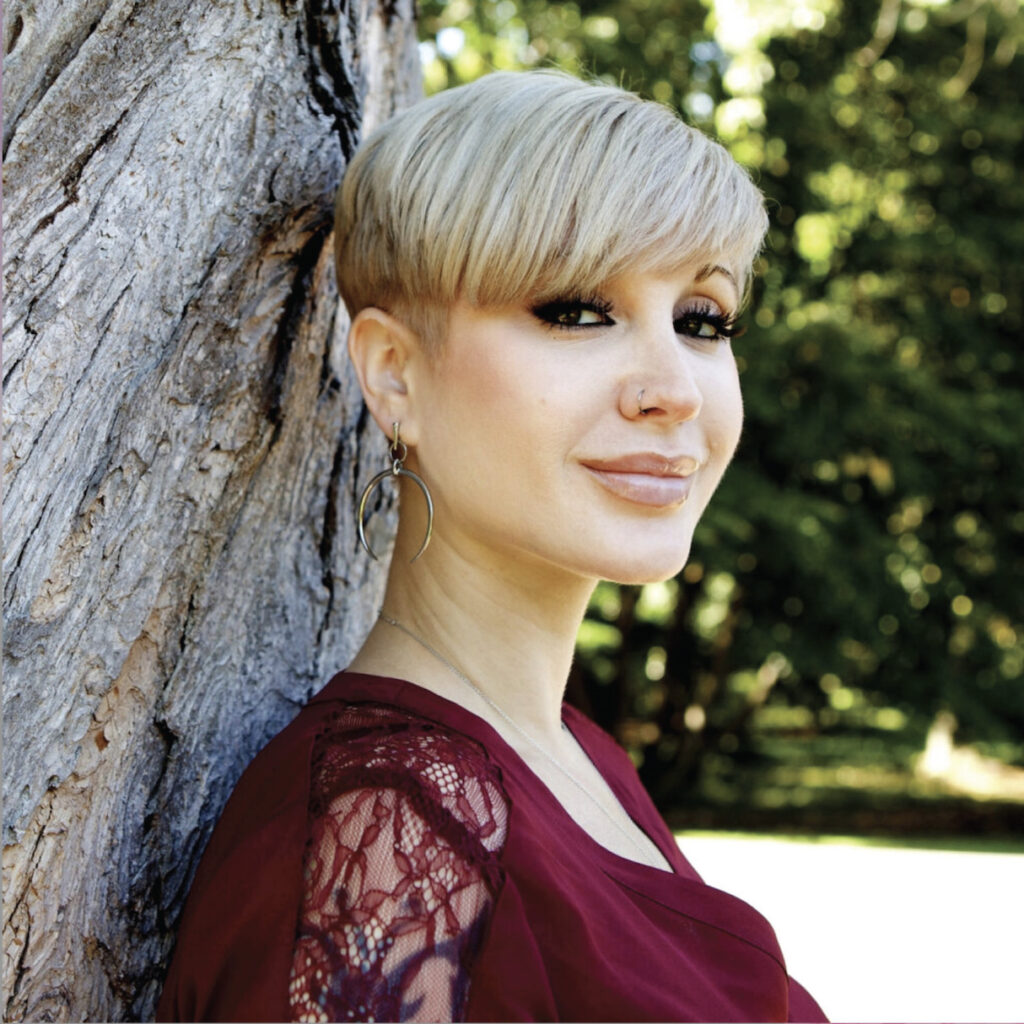 About the Author
Lana Harper is the New York Times bestselling author of the Witches of Thistle Grove series. Writing as Lana Popović, she has also written four YA novels about modern-day witches and historical murderesses. Born in Serbia, Lana grew up in Hungary, Romania, and Bulgaria before moving to the US, where she studied psychology and literature at Yale University, law at Boston University, and publishing at Emerson College. She lives in Chicago, where she spends most of her time plotting witchy stories and equally witchy tattoos. Learn more at lanapopovicbooks.com
About In Charm's Way
Lana Harper's Witches of Thistle Grove novels are queer witchy rom-coms set in a charming, secretly magical small-town–perfect for fans of cozy fantasy romance and readers of Erin Sterling and Jessica Clare. Variety announced that the first novel in the series, Payback's a Witch, was optioned for on-screen adaptation by Village Roadshow Television and Entertainment Weekly says, "Harper knows how to summon a wickedly charming read with Practical Magic vibes."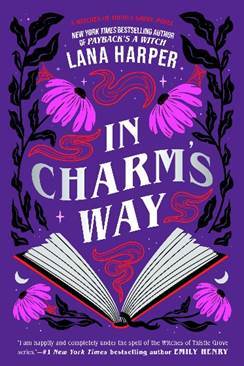 Harper's latest, In Charm's Way, is a sapphic romance that follows a witch who accidentally becomes a beacon for malevolent supernatural creatures and must team up with a gorgeous, half-fae monster hunter to rid Thistle Grove of its new surge in dark forces.
Seven months after being hit by a power surge that nearly obliterated her memory, Delilah Harlow is still picking up the pieces. Desperate to repair her shattered mind, she casts a dangerous blood spell that comes with an unforeseen side effect—becoming an irresistible beacon for wicked creatures. So, when Catriona Quinn, a stunning, morally gray monster hunter saves Delilah from a near-deadly encounter with a succubus, Delilah agrees they should stay close until she can put an end to her mysterious connection with dark forces. As the two delve deeper into the power that underlies Thistle Grove, they uncover not only the town's hidden history but also a risky attraction that could upend Delilah's entire life.
In Charm's Way is out now wherever good books are sold.