World's First Global Pride to Center Black Lives Matter
On Saturday 27 June, Pride organisations from across the world will celebrate Global Pride 2020. With musical and artistic performances, speeches from activists and campaigners, and addresses by public figures, we will stream 24 hours of content that reflects and celebrates the beautiful diversity of LGBTI+ people everywhere.
Organisers project huge viewing figures and today announce former US Vice-President Joe Biden, Speaker of the US House of Representatives Nancy Pelosi, Canadian Prime Minister Justin Trudeau, Irish Prime Minister Leo Varadkar and artists Laverne Cox, Adam Lambert, Kesha and Todrick Hall among more than 40 new appearances.
Global Pride leaders have said they will amplify black voices, acknowledging the international response to the death of George Floyd and the unprecedented demand for racial justice by working with founders of the Black Lives Matter movement.
Co-Chair of the Global Pride organising committee, Natalie Thompson, said: "As a Black woman in the LGBTQIA+ community, I feel we must confront the systemic racism and violence facing my Black brothers, sisters and non-binary siblings, in the larger culture and within the LGBQIA+ community. I could not think of a larger platform than Global Pride to do this.
"I am proud to work beside so many diverse colleagues from around the world. Our community knows well that we must confront hate and prejudice head-on. We have been watching an epidemic of violence against trans people of color – mostly women – in the past decade and this larger discussion must be inclusive and all encompassing. All Black Lives Matter."
With just two weeks until what promises to be the world's biggest ever LGBTI+ Pride event, organisers have also announced a collaboration with singer, songwriter, actor and director Todrick Hall and a long list of additional big appearances from the world of music, entertainment, advocacy and politics.
Global Pride is a 24-hour stream of music, performances, speeches and messages of support, hosted by Todrick Hall on his YouTube channel on June 27, as well as on iHeartRadio's YouTube channel and on the Global Pride website. All content has been curated by Pride organisations across the globe who came together to organise Global Pride after the COVID19 pandemic caused the cancellation or postponement of more than 500 Pride events worldwide.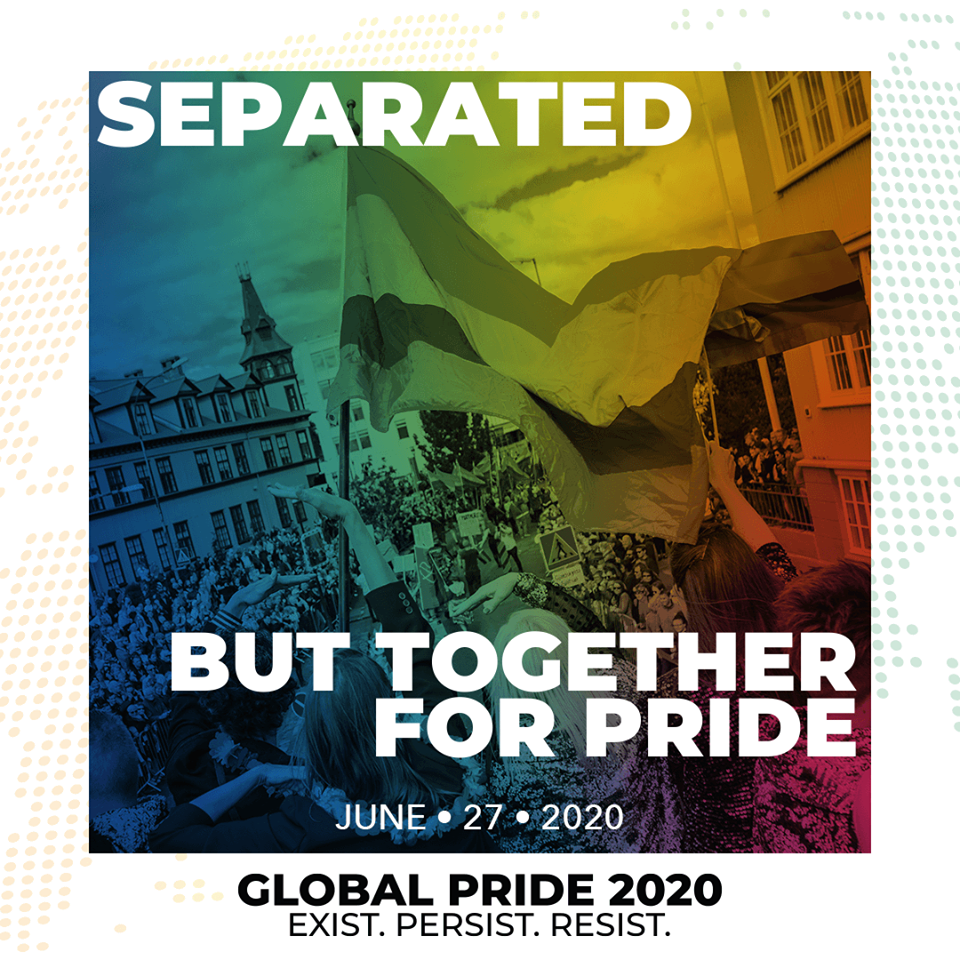 Speakers announced today include former US Vice President Joe Biden, Canadian Prime Minister Justin Trudeau, Icelandic President Guðni Jóhannesson and Irish Taoiseach Leo Varadkar.
Organisers announced that Adam Lambert, Kesha, The Village People, Mel C, Leann Rimes, Pussy Riot, Calum Scott, Natasha Bedingfield and Mary Lambert were among more than 20 artists joining the already-impressive line up announced two weeks ago. Speakers from the world of entertainment include Pussycat Dolls, Rita Ora, Bebe Rexha, Stephen Fry, Leslie Jordan and Joanna Lumley.
Public figures slated to speak include the UN's Independent Expert on Protection against violence and discrimination based on sexual orientation and gender identity Victor Madrigal Borloz, and European Commissioner for Equality Helena Dalli.
More than 500 Pride organisations submitted more than 1,000 pieces of content for Global Pride, and the volunteer production team are now editing the content to pull the 24 hour stream together. Global Pride is supported by partners YouTube and We Are Social, and media partners DIVA, Q.Media and Time Out.
Executive Producer for Global Pride, Michelle Meow, said: "Fifty years ago, grassroots organizations came together to plan the first Gay Liberation Day that changed the world, incuding the Daughters of Bilitis, Gay Liberation Front, Mattachine Society and Lavender Menace. The production of Global Pride has been planned in the same grassroots manner, but with a 21st century technological twist. LGBTQIA+ people from around the world will come together virtually during this crisis of racial injustice and a pandemic."
"A 24-hour production like this wouldn't have been possible if it wasn't for the incredible and diverse contributions of people who understand the revolutionary impact of our visibility. From the support of folks like Daniel Cloudt and the YouTube/Google team to our talented queer siblings like Todrick Hall to the many international leaders to the Prides where it is not only a political act but a dangerous one to come together in community, I believe our LGBTQIA+ ancestors would be proud of what we are creating together."
Global Pride will be live-streamed and you can watch anywhere with a computer or mobile device and an internet connection. We'll announce in early June the platform on which Global Pride will be streamed. Sign up to the event on Facebook to make sure you get all our updates.

Visit www.globalpride2020.org for more information, and follow Global Pride on Facebook, Instagram and Twitter.