Yoga With Chuck annual gay men's retreat is back
Chuck Raffoni's Men's Yoga Workshop is back for 2023, and a perfect way to rebalance and center your masculine energy while meeting new friends—but hurry and book today!
Yoga With Chuck holds an annual retreat which inspired delight and praise from all who attend. Here are some testimonials for those who signed up for last year's:
"I've gone two years in a row.  It's so great time to spend time with such wonderful men.  Between the great conversations and insights, variety of yoga classes, fun excursions, massage and amazing food I returned home Relaxed and Recharged"—Craig L.  
"I love this annual retreat. The conversations and the connections made it so that I barely used my cell phone" —Justin G. 
"Chuck is a warm and welcoming yoga teacher and it inspires the group to be the same way.  I'm grateful for all the new connections. I felt heard & welcomed. I  left feeling hopeful and inspired by the deep level of maturity of conversation but also having plenty of time to laugh and have fun."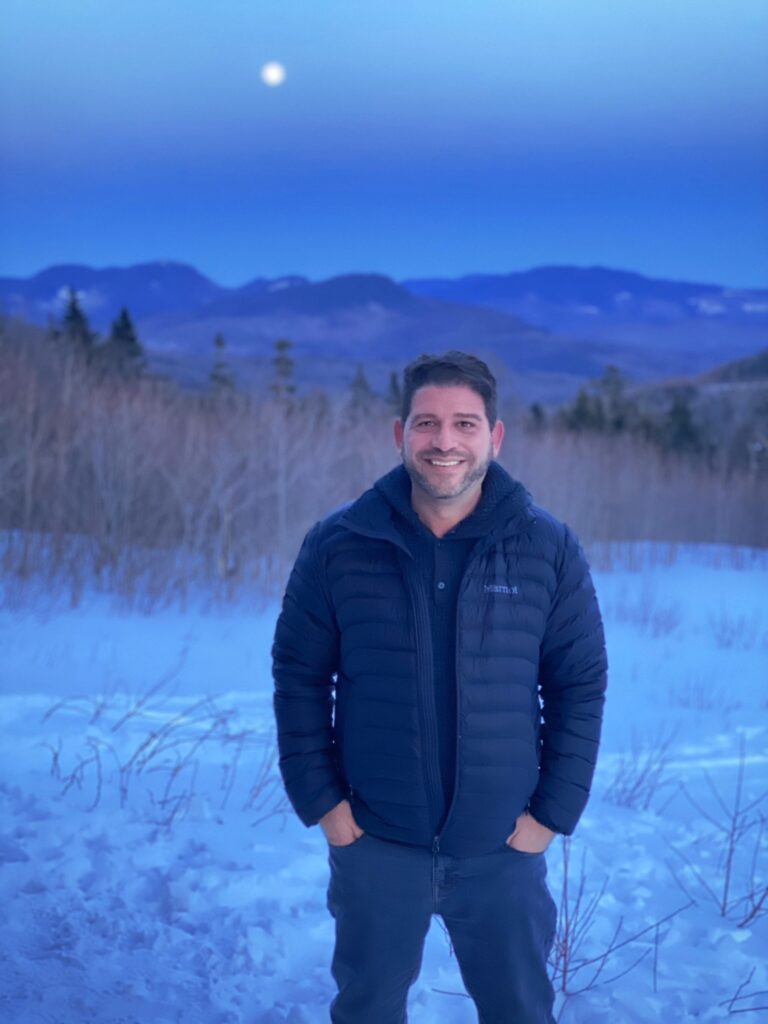 "Chuck leads an amazing retreat.  I was really nervous about going for a weekend with complete strangers. However, I came away with 16 new friends, refreshed in my mind, body and spirit". —Matthew J. 
"I know I will be making sense of this retreat for some time.  Tears of shared pain and tears of collective joy.  The experience was far too profound to convey in a short blurb.  Let's just say I feel like I have found a new tribe.  My heart is full and joy is overflowing." —Troy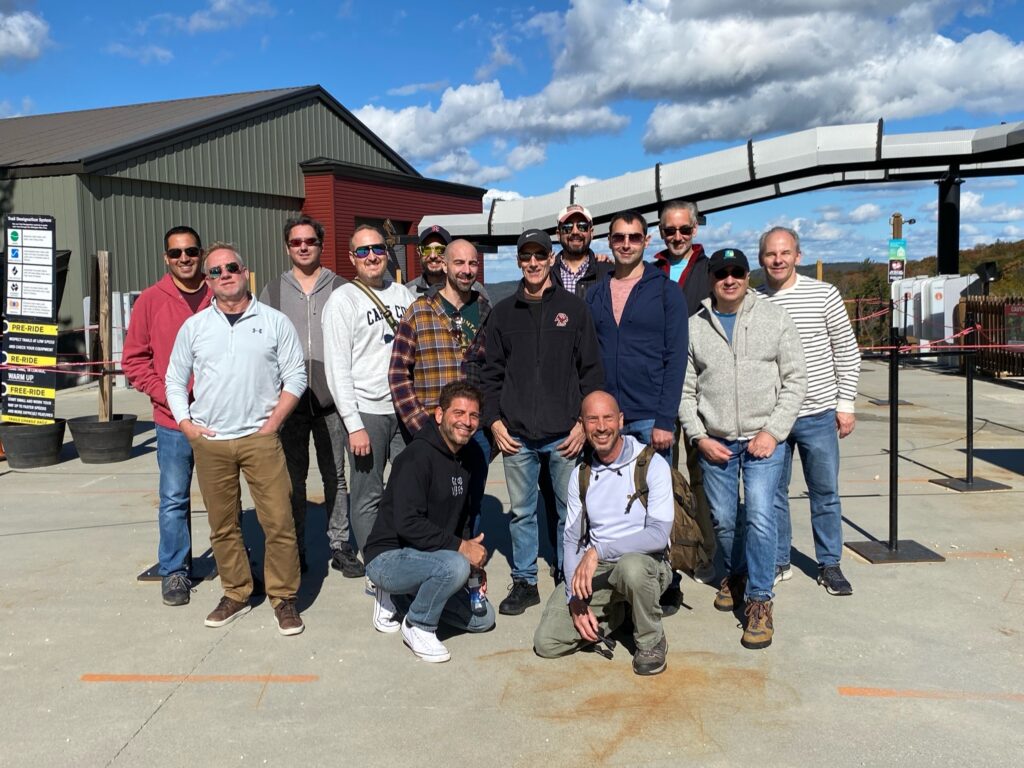 Annual Retreat 2023
The Destination Retreat is Friday 9/22/23 through Monday 9/25 in Plymouth Vermont at Good Commons. Rooms start at $725 per person for all accommodations, gourmet meals, twice daily yoga sessions and workshops. Amenities include outdoor hot tub, meditation trail, campfire area.  Optional excursions and massage service are available, several excursions do not incur any additional charges. Learn more here.
"Some of the highlights for the guys has been getting to the top of Killington Mt by way of the Gondola with a short hike to the peak," shares Chuck. "In September the foliage has the potential to be beautiful. Visiting downtown Woodstock which is quintessential New England especially in the early fall is a wonderful afternoon. Many guys like to explore nearby waterfalls as well. Our nights are spent enjoying the outdoor hot tub and sitting by the campfire after our late afternoon/early evening yoga session and dinner."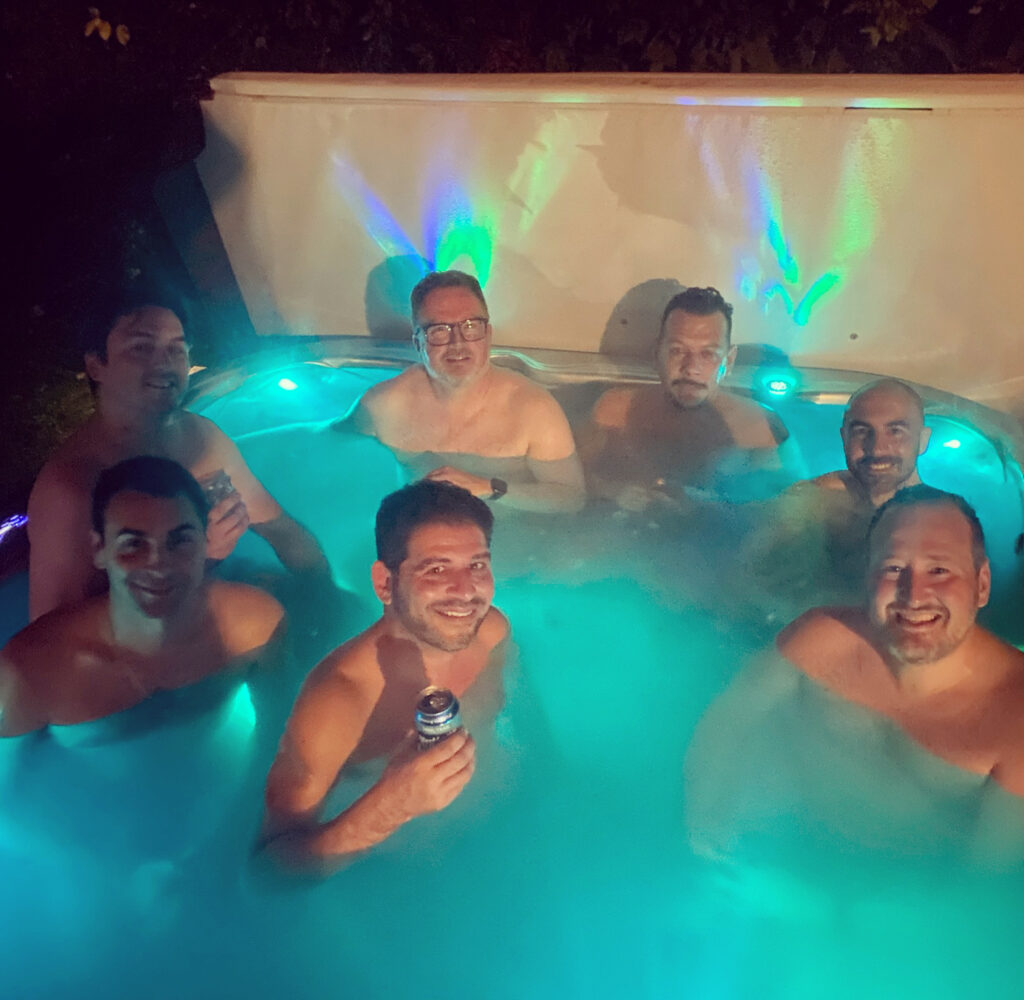 "While the men love the movements of yoga, they also love the workshop style conversations and exploration of our shared and unique experiences," says Chuck. "Many of the guys remark that they had no idea that they needed this type of  connection outside of the normal arenas we congregate at as gay men. Free of the potential pressure of a nightclub or gay hot spot."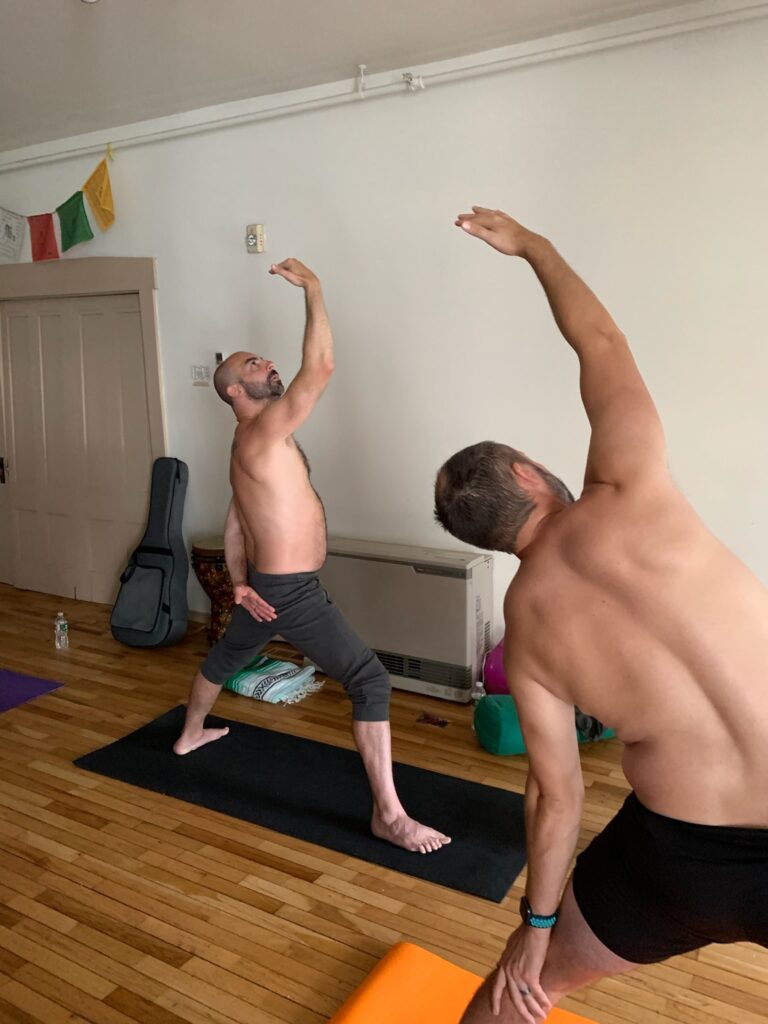 What to expect
A retreat experience gives you a growth opportunity akin to summer camp or college freshman year, suggests Chuck. "You got to live in new surroundings with people who are viewing you with a clean slate. It gives you the chance to see yourself through the eyes of new people, to let go of patterns that can be perpetuated by staying in your comfort zone and surrounding yourself with people who know you so well but may not notice your evolution. These early experiences can be some of the most formative in our lives, but we don't get them often as adults. A retreat provides that opportunity to be seen and see yourself in new ways but also reinforcing what makes you unique."
These weekend retreats in Vermont sell out quickly and have a strong return clientele. "It's well balanced between single guys, couples coming together or coupled guys coming on their own," explains Chuck. "The ages range from early 30's to late 50's, with the average guest being in their early 40's. Several of the guys who have attended the last two had never done yoga before. I like to impress that this weekend embodies the principles of yoga that goes beyond simply stretching on the mat. It's how we connect, be mindful, share in conversation etc. I worked with the retreat location to bring on a male chef as well as a male massage therapist to stay with the masculine energy."
While Chuck offers other retreats that are open to all, he would like to offer more retreats for GBTQ men, perhaps expanding to a weeklong destination retreat somewhere tropical if there is enough interest.
Other events
What led to Chuck offering this weekend retreat to Vermont was encouragement from holding Single Day Retreats for Gay Men periodically just north of Boston for several years prior which grew in popularity through word of mouth each time. The day retreat which is usually "a mix of returning guys and new guys is a good stepping stone to begin and an opportunity for some of the retreat regulars to come together again" said Raffoni.    The next Day Retreat is on April 30. Details here.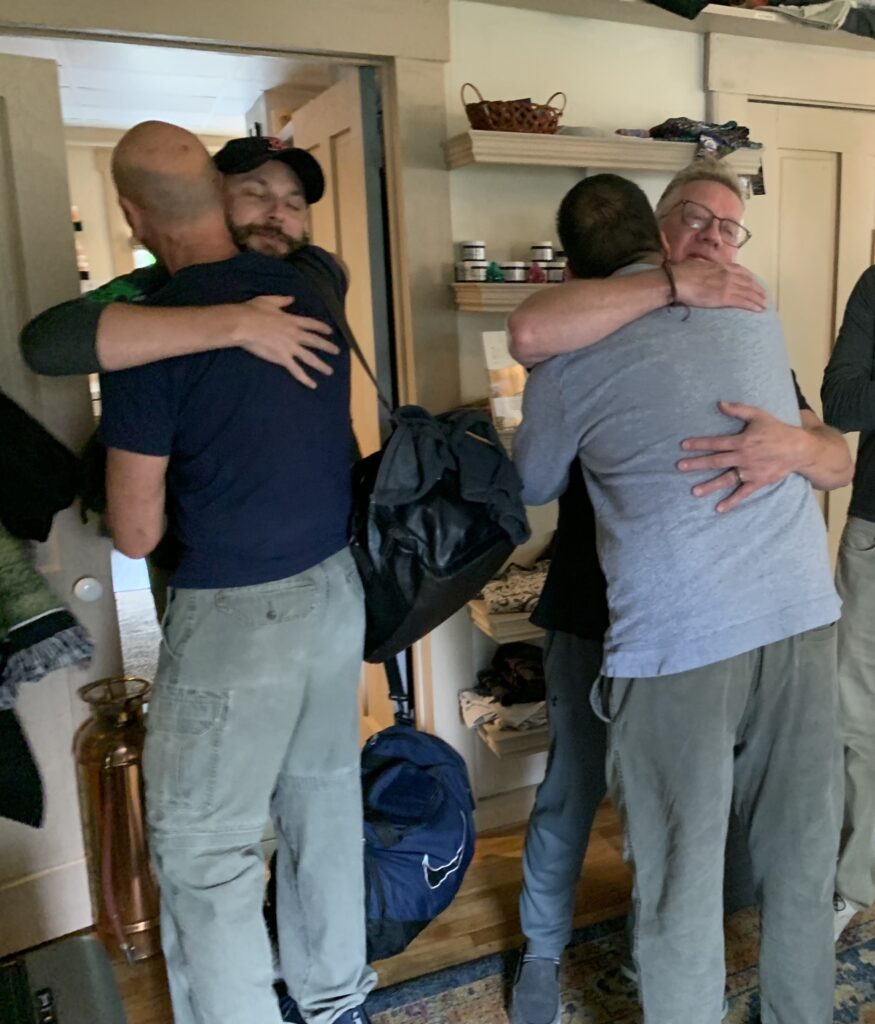 While Chuck offers other retreats that are open to all, he would like to offer more retreats for GBTQ men, perhaps expanding to a weeklong destination retreat somewhere tropical if there is enough interest.  
About Chuck
Chuck Raffoni is a registered Yoga Teacher and Continuing Education Provider with professional training and over 2000 hours teaching experience. He is a Licensed Broga® Yoga Instructor; Certified Core Strength Vinyasa Instructor; Certified Meditation Guide; Restorative, Senior Citizen, Chakra and Children's Yoga Certifications. Chuck offers Live, Online, Private or Group Sessions. More information is here.