You're invited to The Prom
The new Ryan Murphy-directed adaptation of the Broadway hit comes to Netflix December 11.
Broadway icons Dee Dee Allen (Meryl Streep) and Barry Glickman (James Corden) must face the fact that their latest career milestone is a massive flop and the bright lights might dim forever on their illustrious careers.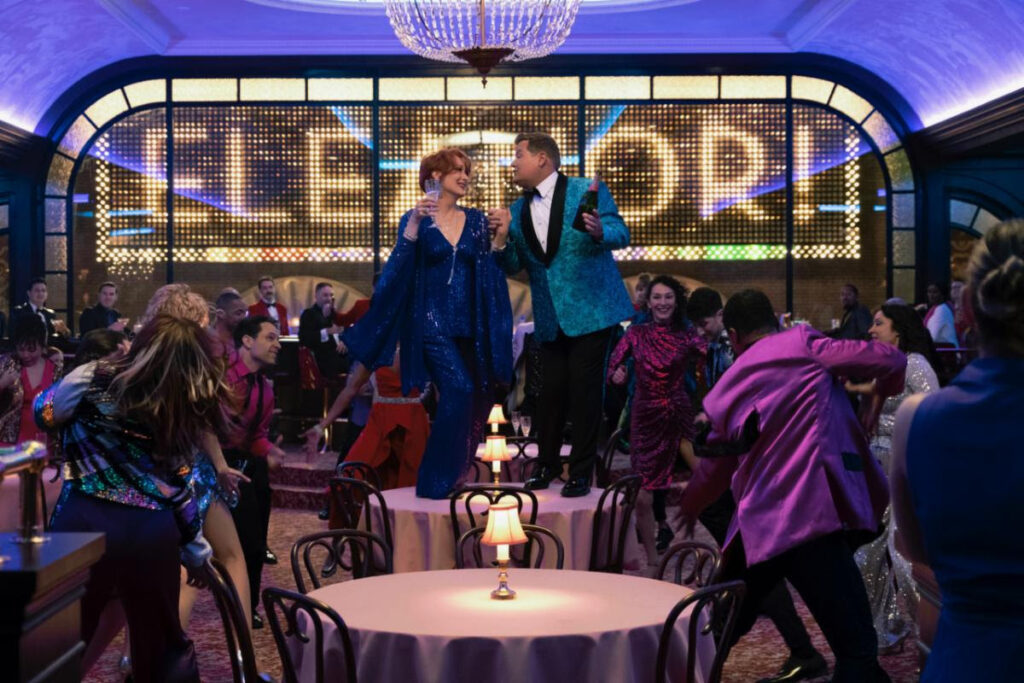 In a parallel world in small-town Indiana, high school student Emma Nolan (Jo Ellen Pellman) has been banned from attending the prom with her girlfriend, Alyssa (Ariana DeBose).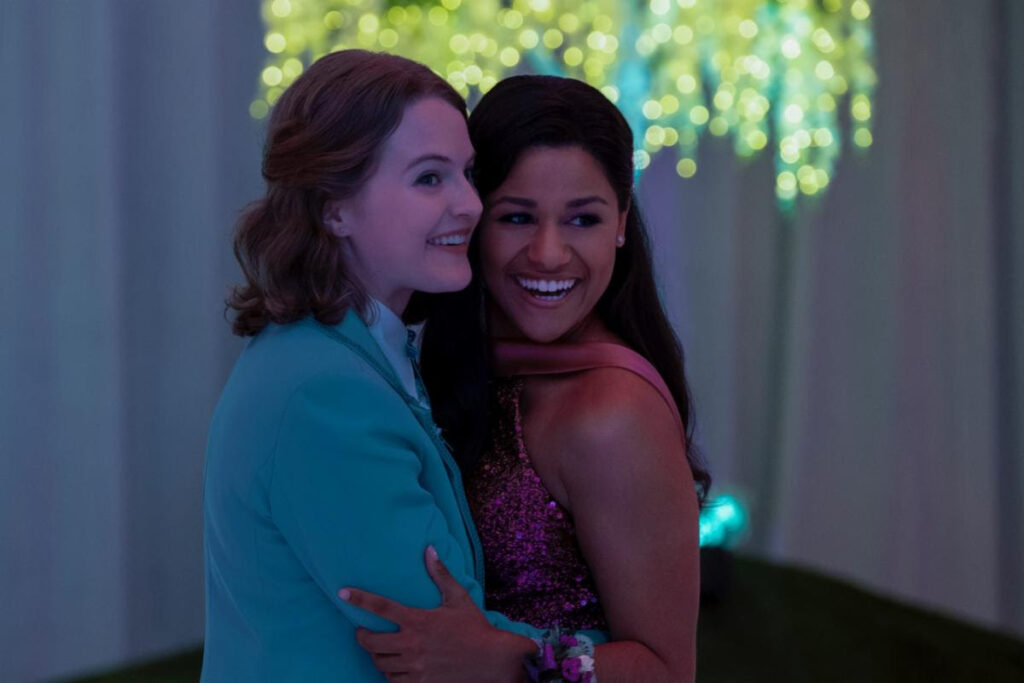 Dee Dee and Barry see an opportunity: reinvent themselves as celebrity activists and help Emma, thereby virtue signaling their way to a comeback. They team up with another equally calculating thespian pair, Angie (Nicole Kidman) and Trent (Andrew Rannells).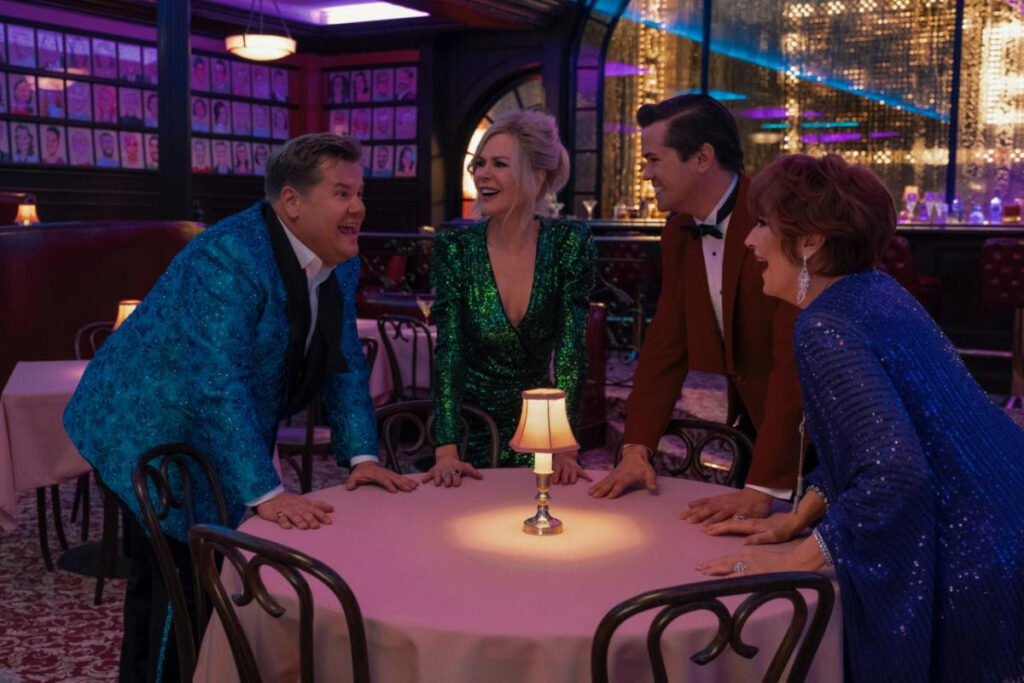 But the foursome's plot backfires, and much ado ensures. Will Emma get the prom she and Alyssa so desperately yearn for?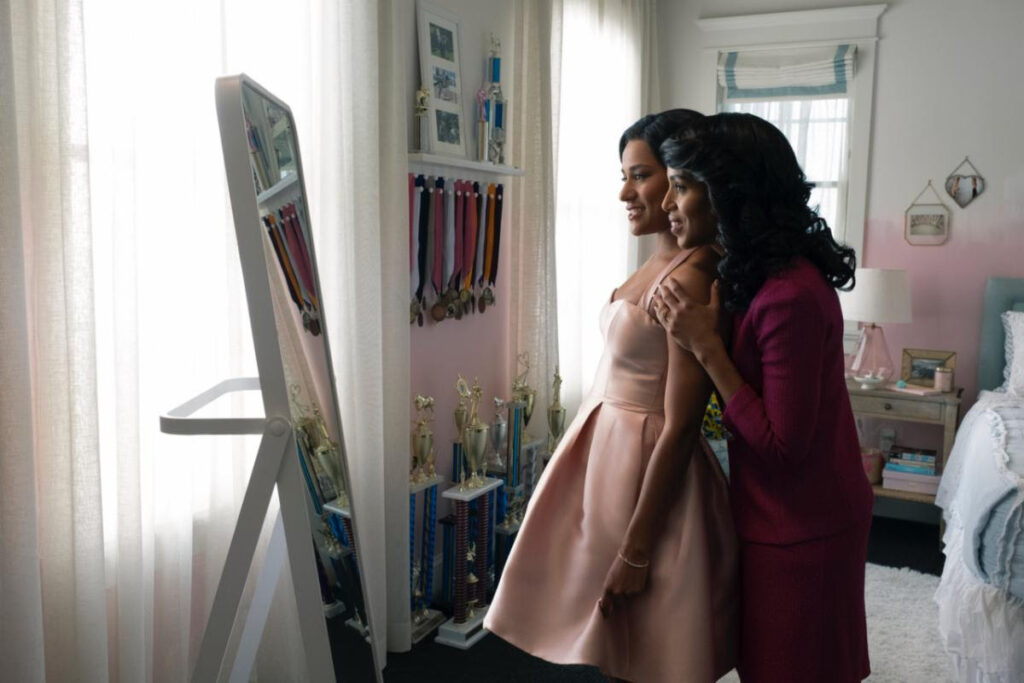 Directed by Ryan Murphy and also starring Kerry Washington, Tracey Ullman, Kevin Chamberlin, Mary Kay Place, Nico Greetham Logan Riley, Nathaniel J. Potvin and Sofia Deler, The Prom is a colorful and big-hearted screen adaptation of the award-winning, Tony-nominated Broadway musical.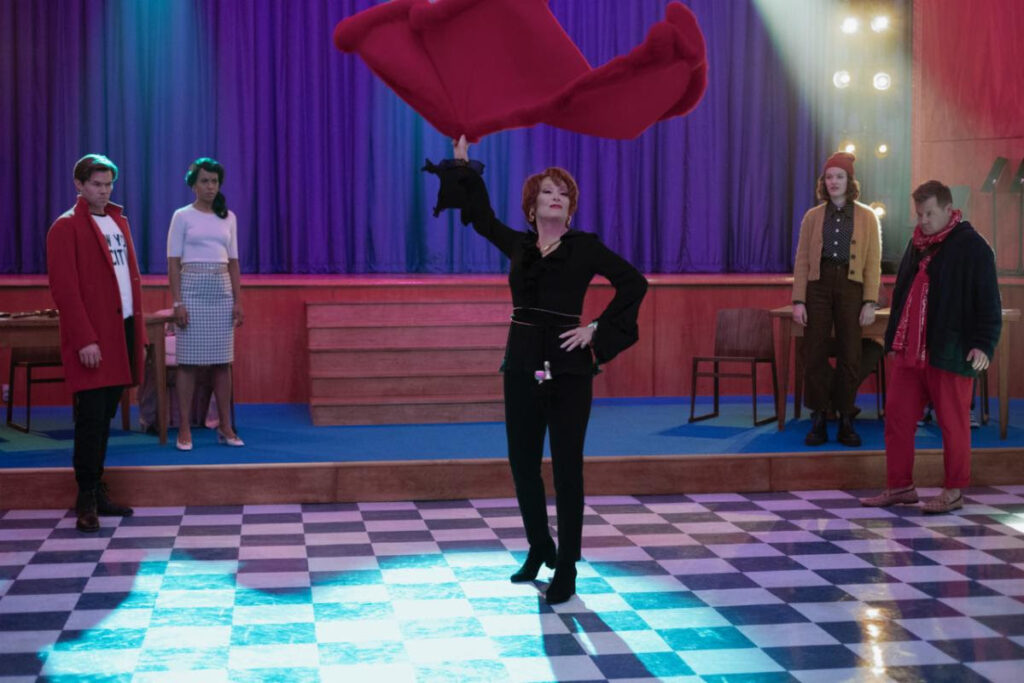 The Prom, directed by Ryan Murphy, plays in select theaters during December and premieres on Netflix December 11. Watch the trailer here.