American Girl brings the story of Nikki Kuhnhausen to the stage
Fresh off a successful run of Ronald Reagan Murdered My Mentors Portland's Fuse Theatre Ensemble is proud to present the World Premiere of playwright Mikki Gillette's American Girl.
American Girl depicts the tragic, true story of Nikki Kuhnhausen, a trans teen killed in a hate crime in Vancouver, Washington in 2019. Based on extensive interviews with Nikki's family and friends, it tells an all-too modern American story of addiction, homelessness, domestic abuse, sex work, and murder. In the tradition of Boys Don't Cry and The Laramie Project, Gillette's play draws on immersive research into a heartbreakingly violent crime to create a moving, unforgettable story.
Starring Naomi Jackson, Maia McCarthy, Peter Schuyler, Milo Vuksinich, Naiya Amilcar, and Jenny Tien, the play, directed by Sarah Andrews will be running from April 6 to 30 every Thursday through Saturday at 7:30 PM and at 3:00 PM on Sundays.
Mikki Gillette's debut play with Fuse, The Queers, enjoyed a sold-out run in April of 2022. It became the first trans ensemble drama written by a trans playwright to play in Portland, Oregon and it received rave reviews. Bennett Campbell Ferguson of the Willamette Week said of the show that, "it feels like the beginning of a revolution." Critic Judy Nedry called it "an anthem to the trans community." American Girl is poised to continue the momentum started by Gillette with The Queers by providing much needed visibility and awareness to trans issues and stories in the world of theater.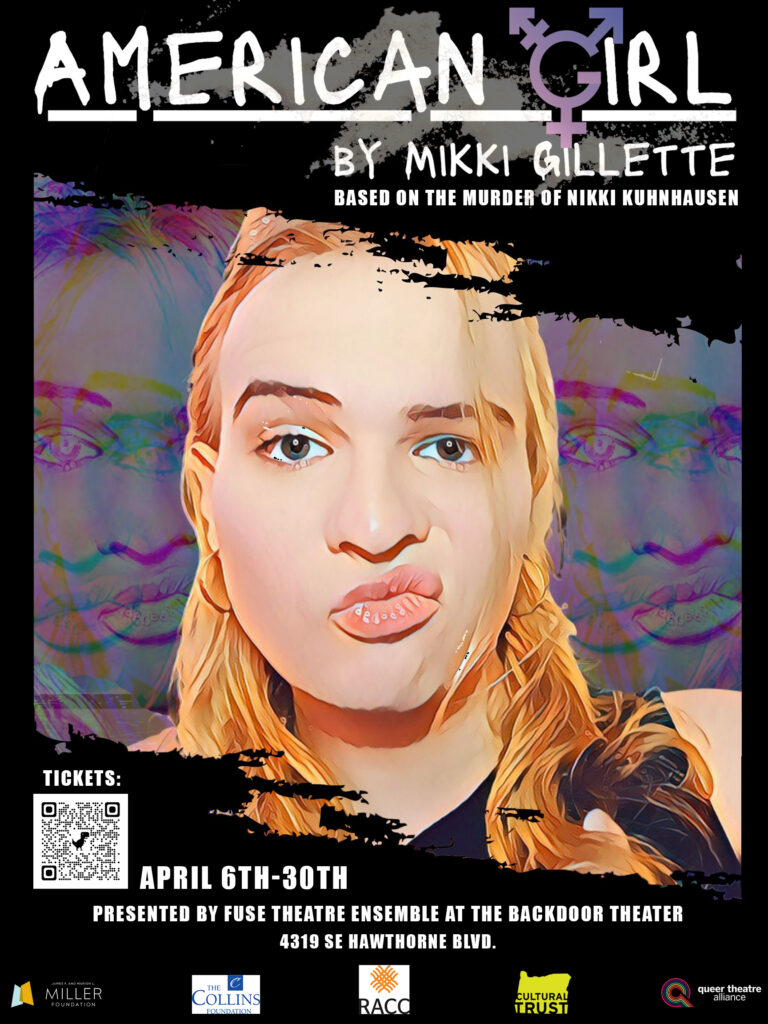 For more information and to book your tickets click here.