First look at Moving On starring Lily Tomlin and Jane Fonda
Lily Tomlin and Jane Fonda will reunite again to star in the new film Moving On.
When one thinks of the great double acts in history you think of Laurel and Hardy, Fred and Ginger, Lucy and Ethel but we're going to have to add Lily and Jane to that esteemed roster.
After initially working together on the classic film 9 to 5, the two became quick friends and have consistently shown up to support each other's endeavors throughout the last four decades. Personal friendship aside, the two of course famously reunited for seven seasons of Netflix's Grace and Frankie, a show whose importance cannot be overstated as it told the stories of women and men in their mid to late seventies. It gave a famously underrepresented demographic visibility, not to mention that Sam Waterson and Martin Sheen co-starred as a gay couple in that age range, something rarely, if ever, seen before on television.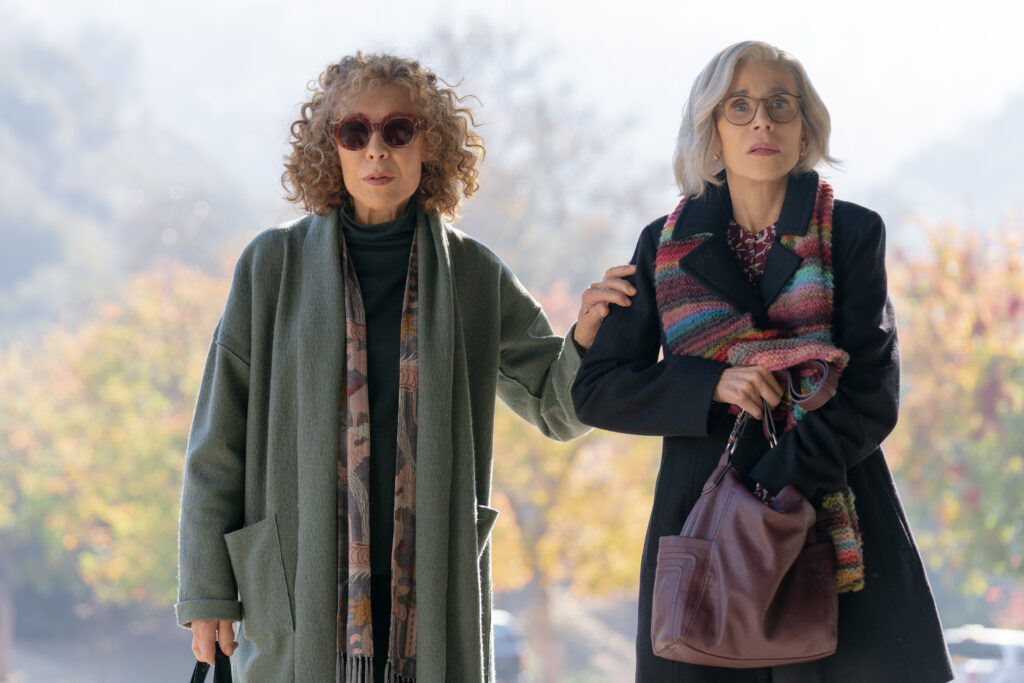 Lily and Jane have in a way become the defacto representatives for female seniors in Hollywood as a result of their work in Grace and Frankie. At 83 and 85, respectively, the two just starred alongside Rita Moreno and Sally Field in 80 For Brady and Jane reprised her role alongside Diane Keaton, Candice Bergen and Mary Steenburgen in the sequel to Book Club, scheduled for release in May this year. It would appear that the two legendary actresses are enjoying another peak in their storied careers, a trend that continues with Moving On.
Jane Fonda and Lily Tomlin star as estranged friends who reunite to seek revenge on the petulant widower (Malcom McDowell) of their recently deceased best friend. Along the way, Fonda's character reunites with her great love (Richard Roundtree) as each woman learns to make peace with the past and each other.
Written and directed by Paul Weitz, this Roadside Attractions feature will release to theaters on March 17. Check out the trailer below:
Keep up with all the latest on Moving On by visiting their website.