Gay Open House: A modern masterpiece in Spain, and a dream property in Croatia
Welcome to our monthly international Gay Real Estate column curated by Welshman Rhodri Ellis Owen and Canadian Jameson Farn at LGBTQ Real Estate to bring you some of the finest real estate on the planet.
Based in the South of France, but covering properties all over Europe, the guys at LGBTQ Real Estate pride themselves on their VIP level of personal service which is always delivered without prejudice. The business is dedicated to supporting LGBTQ+ sellers, buyers and their friends in finding their perfect property match.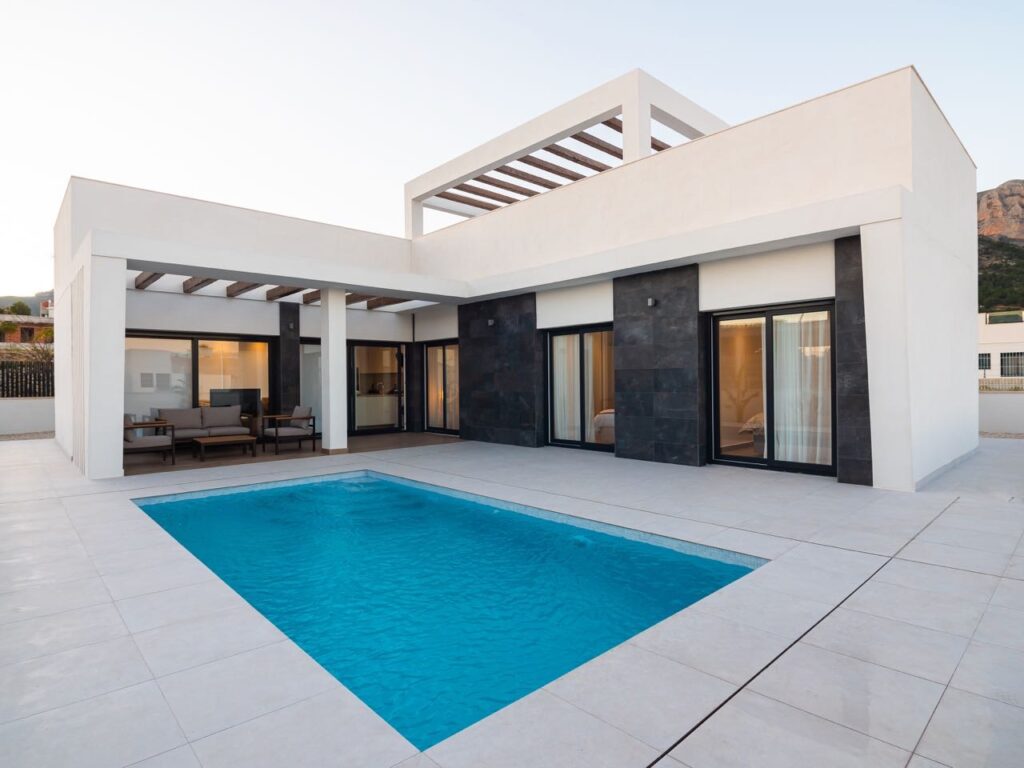 Spain
Our first offering is a minimalist, modernist masterpiece in sunny Polop de la Marina on Spain's Costa Blanca coast. This luxury villa is set out on one floor with beautiful sea and mountain views from its generous flat plot. The beautiful pool (6mx3m) boasts funky LED lights for those nightly pool parties with spacious terraces with a BBQ for entertaining your new found friends from the beach.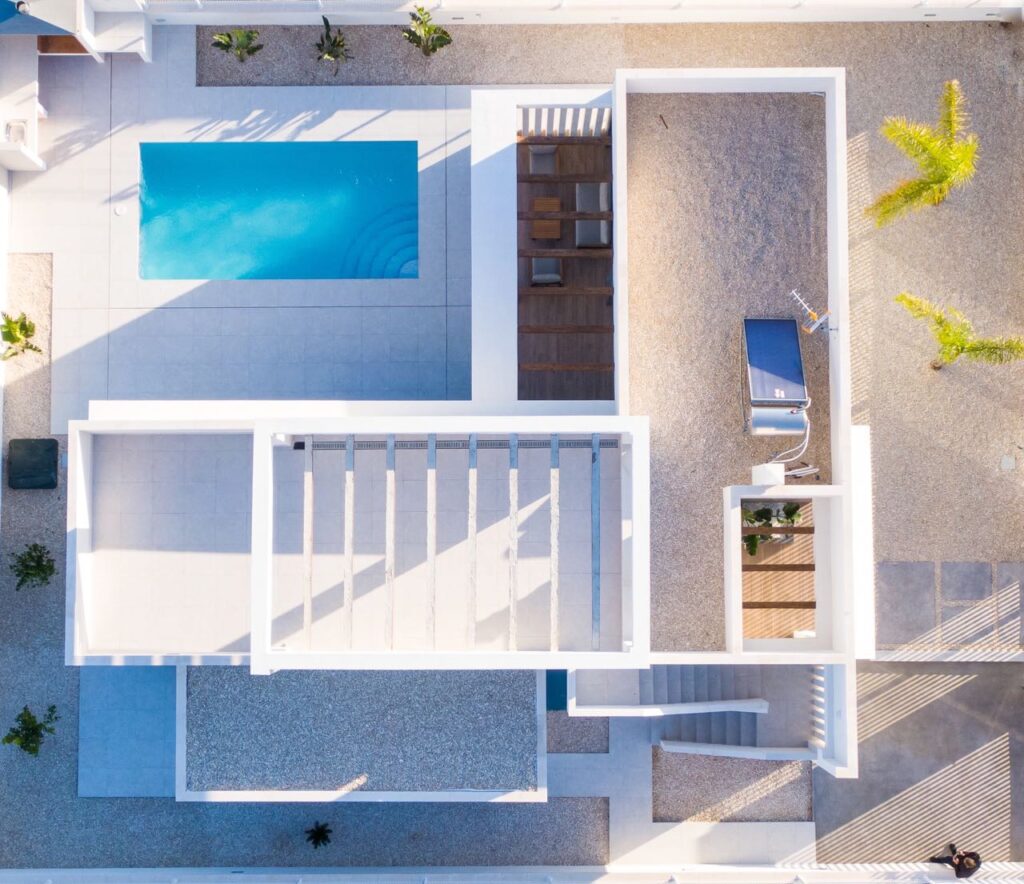 There is also the added joy of a roof terrace with pergola to enjoy the romantic sunset views. The accommodation offers three bedrooms and the master boasts a dressing room and en-suite bathroom. The kitchen is ultra-modern as you would expect and underfloor heating for when the sun stops shining – which isn't that often to be fair. There's also an electric automatic gate and parking for your Lambo.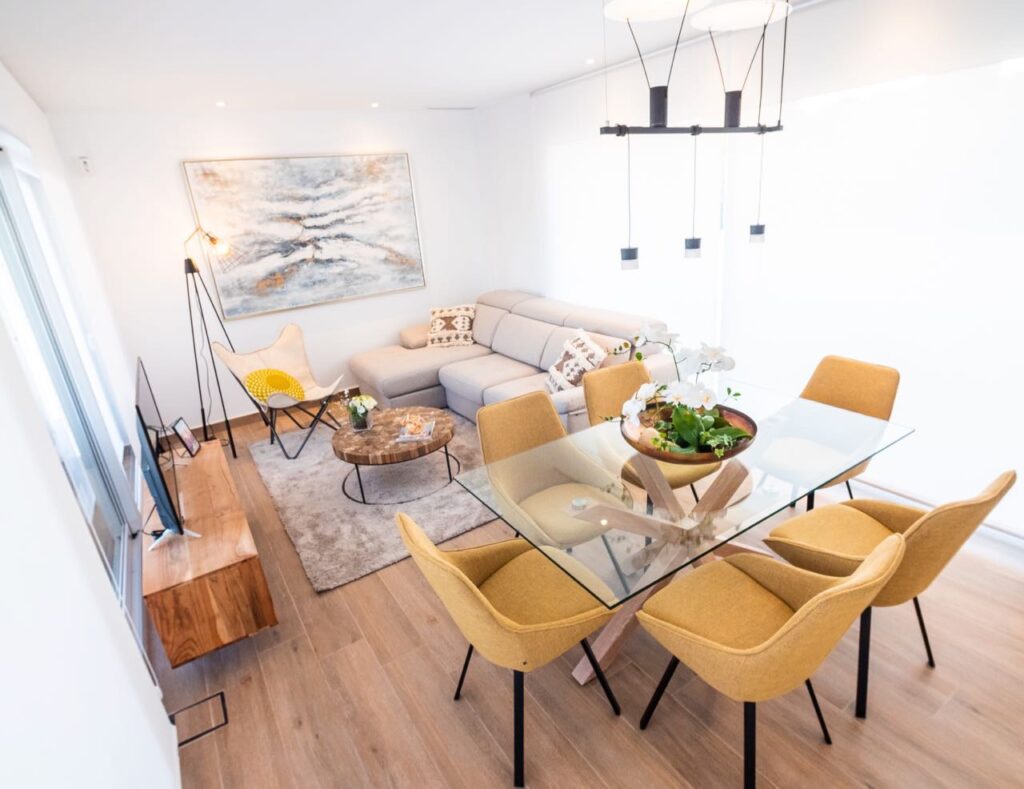 This wonderful addition to any property portfolio can be yours for the not so princely sum of 340,000 Euros. We think it looks good enough to add another '0' to the price tag, but we won't.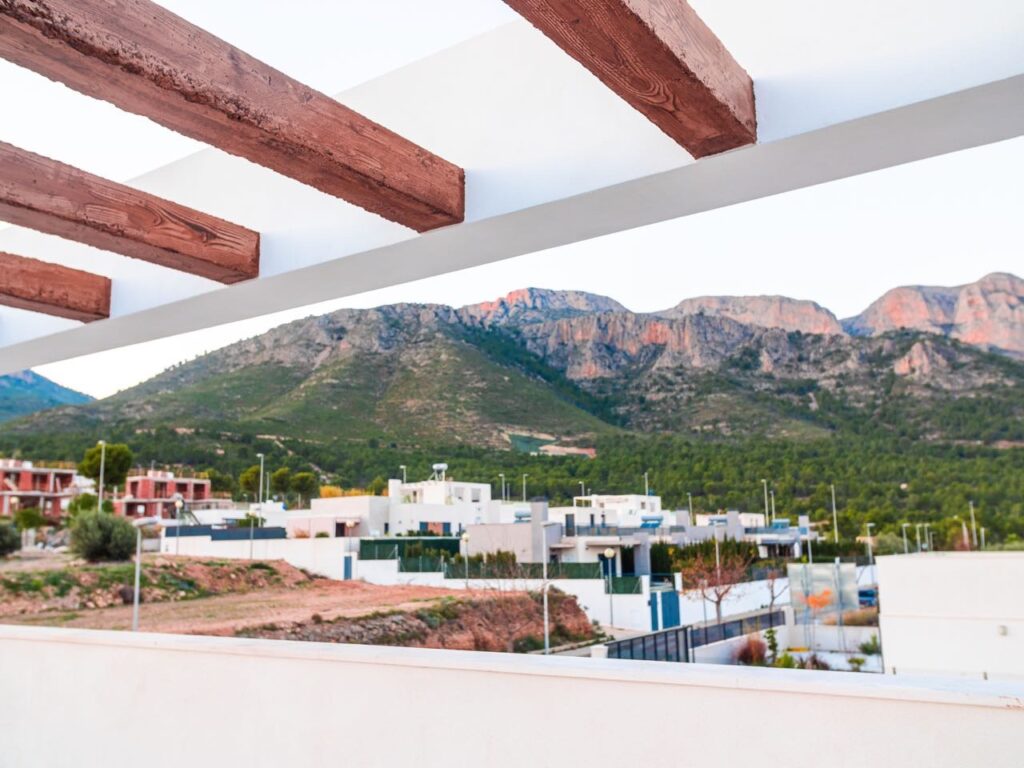 In summary, an amazing designer property close to the action, without necessarily being always on top of it.
What's happening in Polop de la Marina?
Located in the Alicante province you are very well placed for the LGBTQ+ mecca that is Bendiorm with its famous old town buzzing with gay bars and clubs.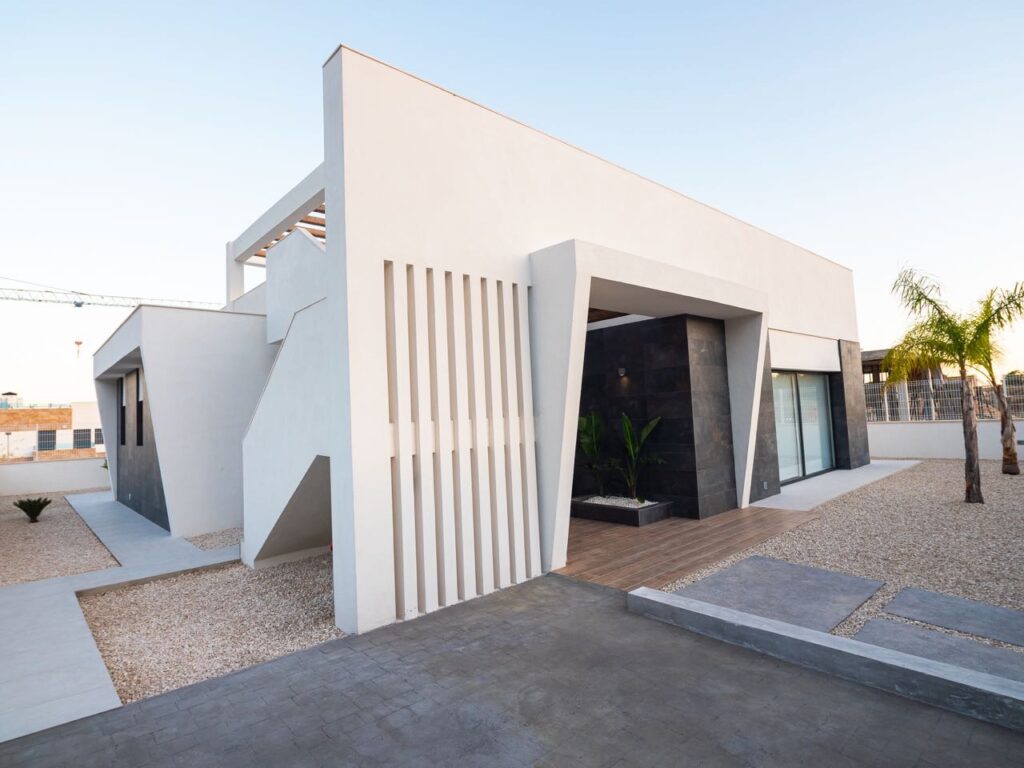 Nearby you also have the fabulous nudist beach of Raco del Conill and other gay-friendly beaches such as Levante, Poniente and Mais Pas.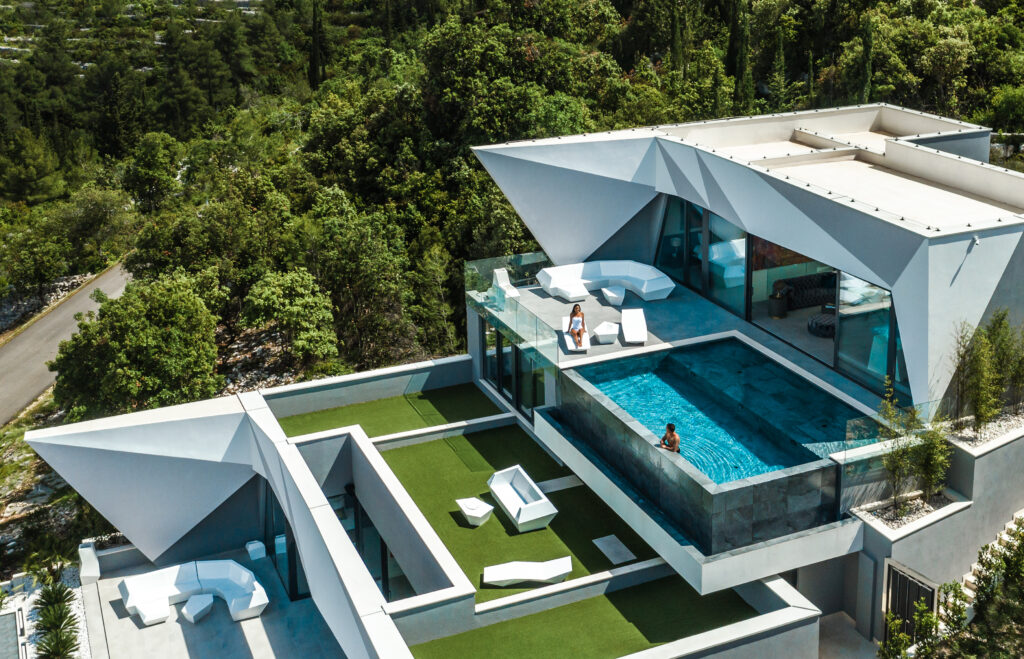 Croatia
For those of you with deeper pockets or who may not have the budget, but love to dream…our next property is certainly not going to disappoint. Breathtaking, jaw-dropping, drop dead gorgeous. Take your pick. This futuristic masterpiece on the island of Korcula is one of the most remarkable properties on the market in Croatia, if not the world.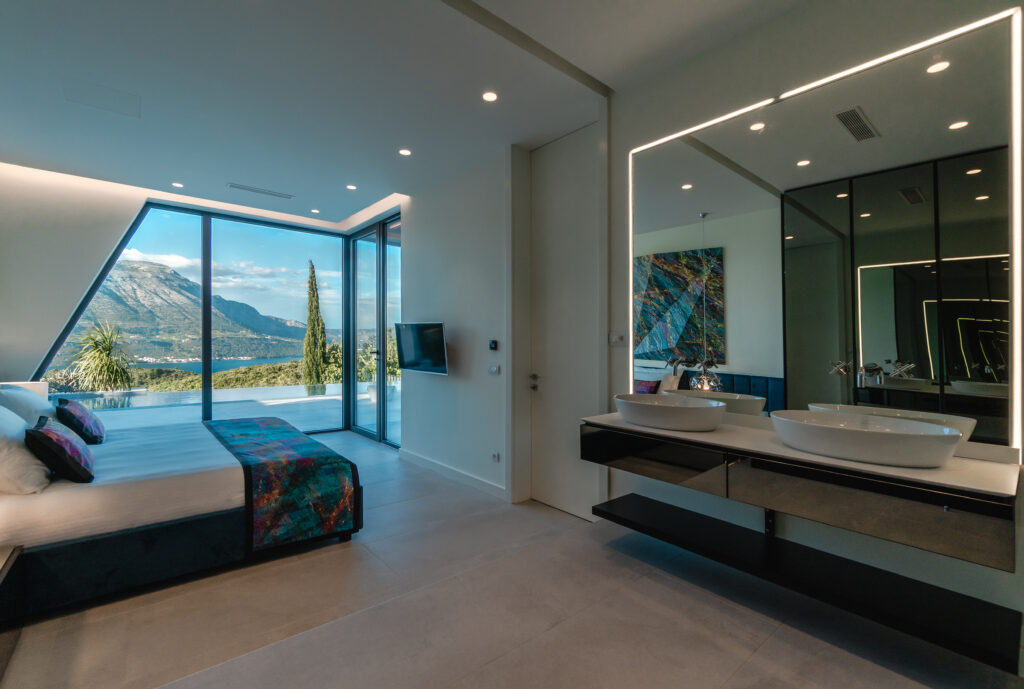 Designed with both functionality and luxury in mind, this villa has been lovingly built with a true desire to provide the world with something utterly outstanding. In a secluded location above Zrnovska Banja Bay, this architectural icon has been designed for complete privacy with astonishing panoramic views. Five bedrooms, seven bathrooms, an infinity swimming pool, terraces galore and angles at every angle.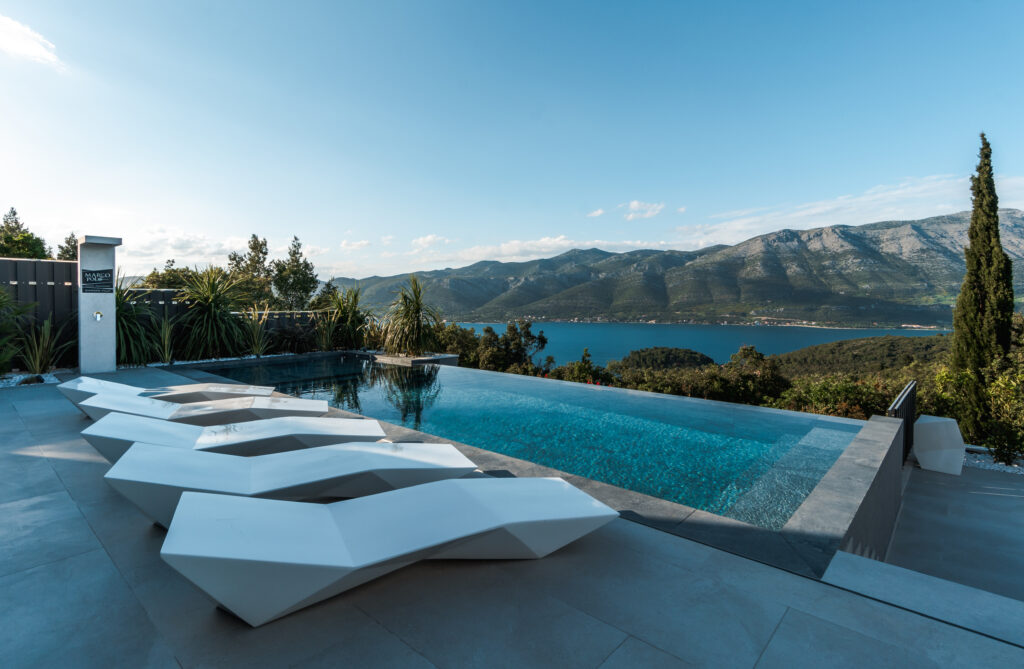 This will set you a back a few million, but if you want to know exactly how many you will need to contact the guys at LGBTQ Real Estate. It is also a great investment as has already proven to be a prime luxury villa rental for a most memorable holiday.
This is a true 'wow' property if ever there was one and you could probably make a fortune just renting it out as a backdrop for the coolest photo shoots imaginable.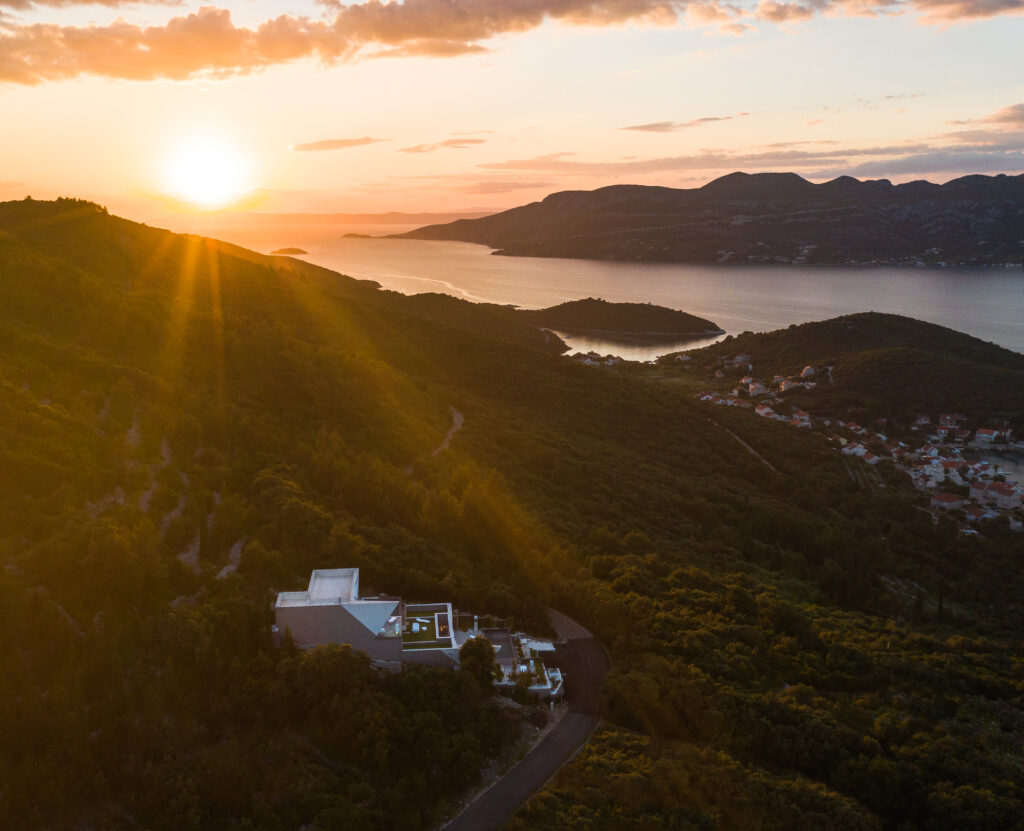 LGBTQ+ Croatia
From the shores in the South Dalmatian islands to the top of Dianara, the highest peak in the country, through lakes filled with wildlife in Posavina or the Mediterranean richness of the forests of Mijet…Croatia's natural beauty never ends.
It may not be New York, Paris or London, but LGBTQ+ rights in Croatia have expanded in recent years, especially in the cities of Zagreb, Dubrovnic and Split, and has the most advanced LGBTQ+ rights in the Slavic world according to ILGA Europe.
Its beautiful coastline on the Adriatic Sea boasts crystal waters, secluded bays and countless nudist beaches if that's your thing. The many islands off the coast are also a haven for a number of gay sailing companies which operate there throughout the summer months.


Find us at:

Instagram:
http://www.instagram.com/lgbtqrealestate

Facebook:
https://www.facebook.com/LGBTQ-Real-Estate-100818778504194

YouTube:
https://www.youtube.com/channel/UCZkC4Of-5T4QQ8jyTEZLqyw?view_as=subscriber

Contact: Info@TheFind.Life