Gay Open House: Dazzling, design-obsessed Dubai
The United Arab Emirates is one of the world's property hotspots and Dubai is no exception. A futuristic metropolis born out of the desert, Dubai is now one of the most exciting real estate investment destinations in the world.
Dubai may not be regarded as one of the world's most LGBTQ+-friendly destinations, but the sheer number of international residents and investors in this small, but incredibly wealthy, state ensures life is much more cosmopolitan and liberal than one might imagine.
Dubai and luxury go hand in hand and its real estate offer is no different. Developers are falling over themselves to offer the finest facilities to attract high-end customers, from concierge services to swimming pools and spas now standard across the board.
If you love ultra-contemporary design, Dubai is a dream. Many of the world's leading architectural practices are free to think outside the box and visualize residences like no others on the planet. From the eye-catching Bugatti residence, which even has a space designed for your supercar to be parked directly in your penthouse to the Trillionaire residence with its exclusive waterfront apartments to a penthouse at the exclusive Six Senses Dubai to the ultimate mansion in the sky with eight bedrooms, swimming pool and panoramic skyline views, there is nowhere quite like Dubai.
Our monthly real estate feature Welshman Rhodri Ellis Owen at Polarius Real Estate to bring you some of the finest vacation rentals and real estate on the planet. Based in the south of France, but covering properties all over Europe, the guys at the LGBTQ Real Estate network of Polarius pride themselves on their VIP level of personal service which is always delivered without prejudice. The business is dedicated to supporting LGBTQ+ sellers, buyers, and their friends find their perfect property match.
---
Business Bay, Dubai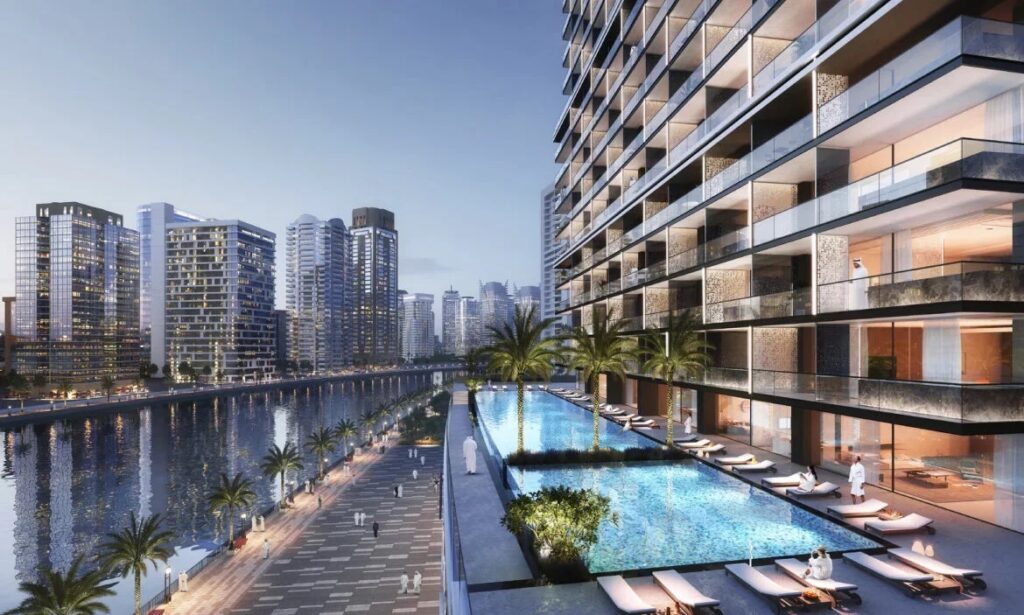 Live like a trillionaire in this 2-bed luxury apartment
A stunning 2-bedroom apartment in an opulent and stylish new development in Business Bay, Dubai. The residence will overlook the scenic Dubai Water Canal. Scheduled for completion in October 2024, this beautiful apartment is one of a total of 362 units in this futuristic complex, made up of studio, 1-bedroom and 2-bedroom apartments.

All apartments come with a private balcony, whilst select apartments, like this one, will also have a jacuzzi or swimming pool.

Onsite facilities include a communal swimming pool, a gymnasium with personal trainers, a lobby lounge, cafes, and restaurants. Residents will also be able to take advantage of other luxury services such as concierge, butler, spa, and housekeeping.
Prices range from:
Studio 1,662,500 – 1,847,222 UAE Dirham
1-bedroom 2,083,333 – 2,611,111 UAE Dirham
2-bedroom 3,722,222 – 4,666,666 UAE Dirham
---
Dubai Marina, Dubai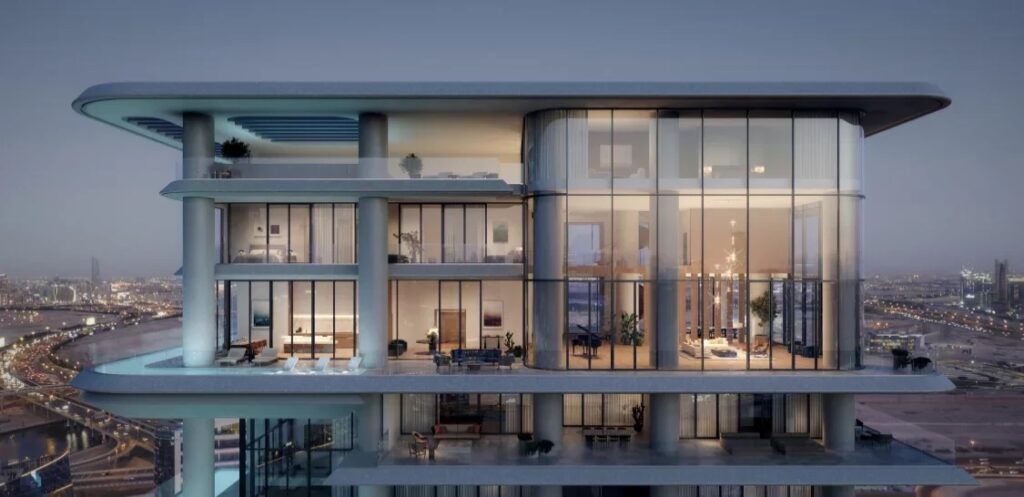 The ultimate Palace in the Dubai sky

A veritable palace in the sky located over three floors – from the 28th – 30th – of one of the most eagerly anticipated ultra-luxury developments in the heart of Dubai marina.

This 5-bedroom trophy penthouse has a wraparound pool on the ground floor and a rooftop pool on the upper floor and is the jewel in the crown of this Foster + Partners architectural masterpiece.

No expense has been spared to create the ultimate Dubai residence with an incredible marina and Burj Khalifa views.
Price on Application
---
Burj Khalifa, Dubai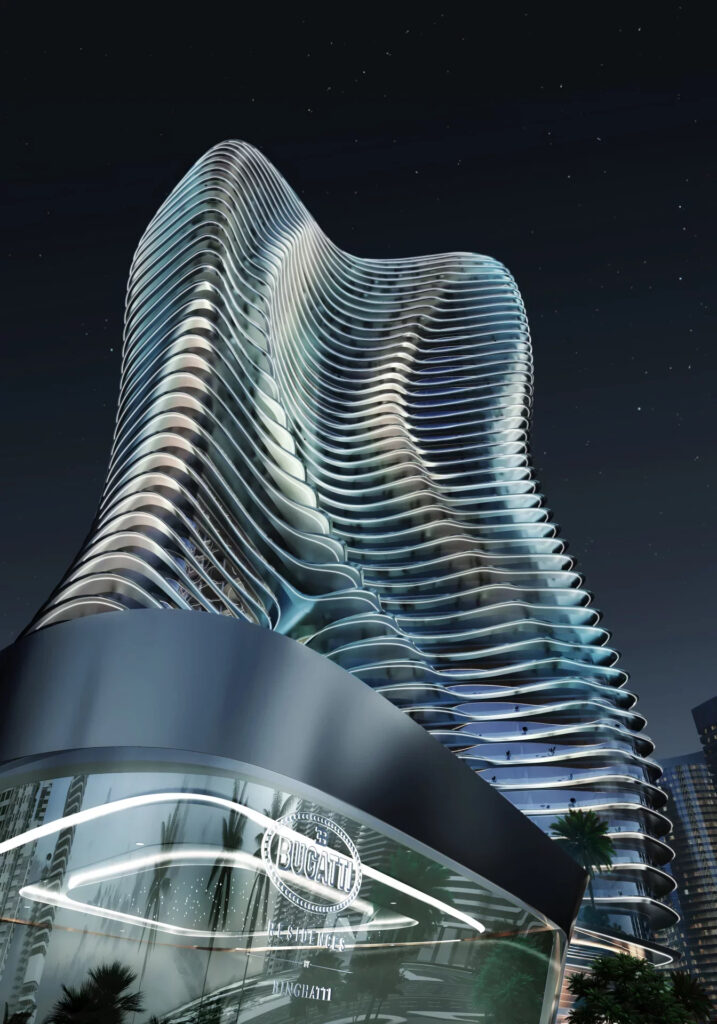 Luxury 2-bedroom apartment in one of Dubai's iconic buildings.
Drawing inspiration from the curves of the French Riviera is this iconic Dubai residence due for completion in Q4 2026. Set over 43 floors and soaring 200 metres into the city skyline, this building is setting the standard for the rest to follow.

This 2-bedroom apartment with its own private pool – is the pinnacle of luxury. The hyper form of the building's exterior is characterized by subtle contours and fluid lines. From every angle, the facade offers a new perspective, creating a visual mystique — an exquisite sculptural work forming a spirited sense of flow and movement.

The residence features high-end finishes, exquisite craftsmanship, and the latest state-of-the-art smart home system.
There are a total of 111 2-bedroom units, starting from 19,090,000 – 25,200,000 UAE Dirham.
---
Palm Jumeirah, Dubai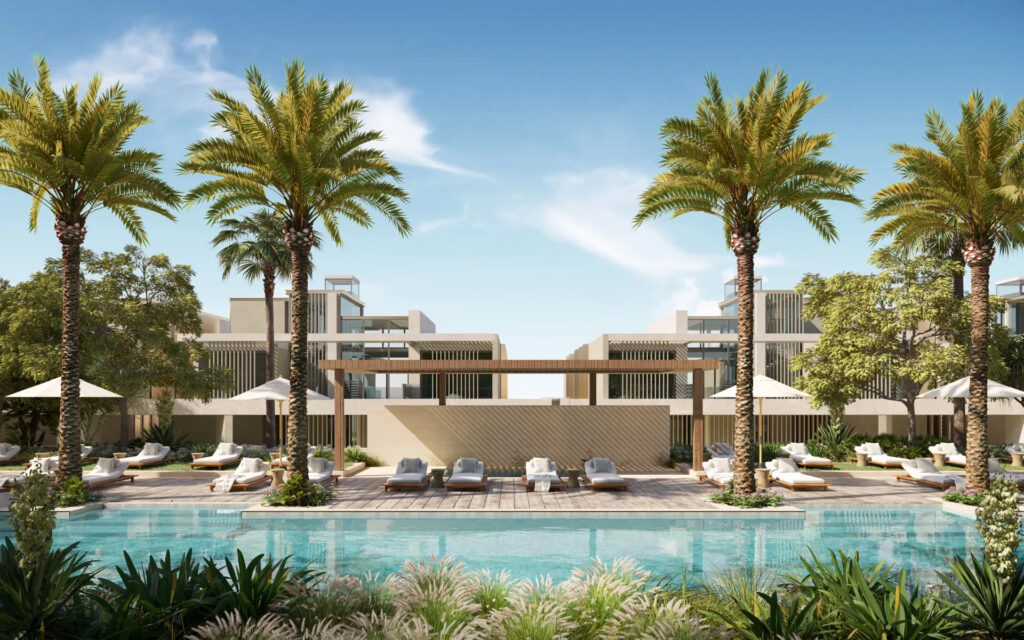 Ultimate Penthouse at Palm Jumeirah
The final penthouse is available for sale at the luxurious Six Senses Dubai residence in Palm Jumeriah.

The residence is born of luxury and has wellness, sustainability, and out-of-the-ordinary experiences at the core. This is a place where the sea romances the sky on an iconic stretch of land that has ignited the world's imagination with its endless arc of seascape and skyline.

Standing elegantly on the West Crescent, the penthouse epitomizes innovative architecture, taking cues from Dubai's journey while paying homage to the contours and elevations of the region's landscape, unique heritage and origins, and unquenchable thirst for progress.

At the core of the complex is a 60,000 sqft wellness and lifestyle facility, providing residential owners with an array of wellness and lifestyle facilities, including a massage circuit pool, squash court, wellness circuit, Spa, shared working space, and meeting rooms.
Yours for 49,000,000 UAE Dirham
---
Find us at:
Instagram:
http://www.instagram.com/lgbtqrealestate

Facebook:
https://www.facebook.com/LGBTQ-Real-Estate-100818778504194

YouTube:
https://www.youtube.com/channel/UCZkC4Of-5T4QQ8jyTEZLqyw?view_as=subscriber

Contact: Info@TheFind.Life