Gay Open House: Fairytale French properties
There's nothing more romantic than the idea of owning a chateau deep in the heart of the French countryside.
Once seen as white elephants, these beautiful and historic buildings are seeing a renaissance, admired now as perfect places to work from home — offering grandeur and an away-from-it-all vibe coupled with numerous business opportunities to help pay their way. 
This month we take you on a tour of France with two mini-chateaus and a wonderful pied-a-terre on the French Riviera. 
Located in the heart of chateau country, the Loire Valley, our first offering is already run as a small hotel. It could resume trading straight away or convert back to a gorgeous family home as you wish. The second is an impressive 14th-century property miles from the madding crowd. For lovers of peace and tranquility, you need look no further. Our third option is the perfect pad on the Cote d-Azur. With two bedrooms and a terrace with a view over Monte Carlo Bay, it's a great rental investment or lock-up-and-leave bolthole.  
Our monthly real estate feature sees us team up again with Welshman Rhodri Ellis Owen and Canadian Jameson Farn at LGBTQ Real Estate to bring you some of the finest vacation rentals and real estate on the planet. Based in the south of France, but covering properties all over Europe, the guys at LGBTQ Real Estate pride themselves on their VIP level of personal service which is always delivered without prejudice. The business is dedicated to supporting LGBTQ+ sellers, buyers and their friends find their perfect property match.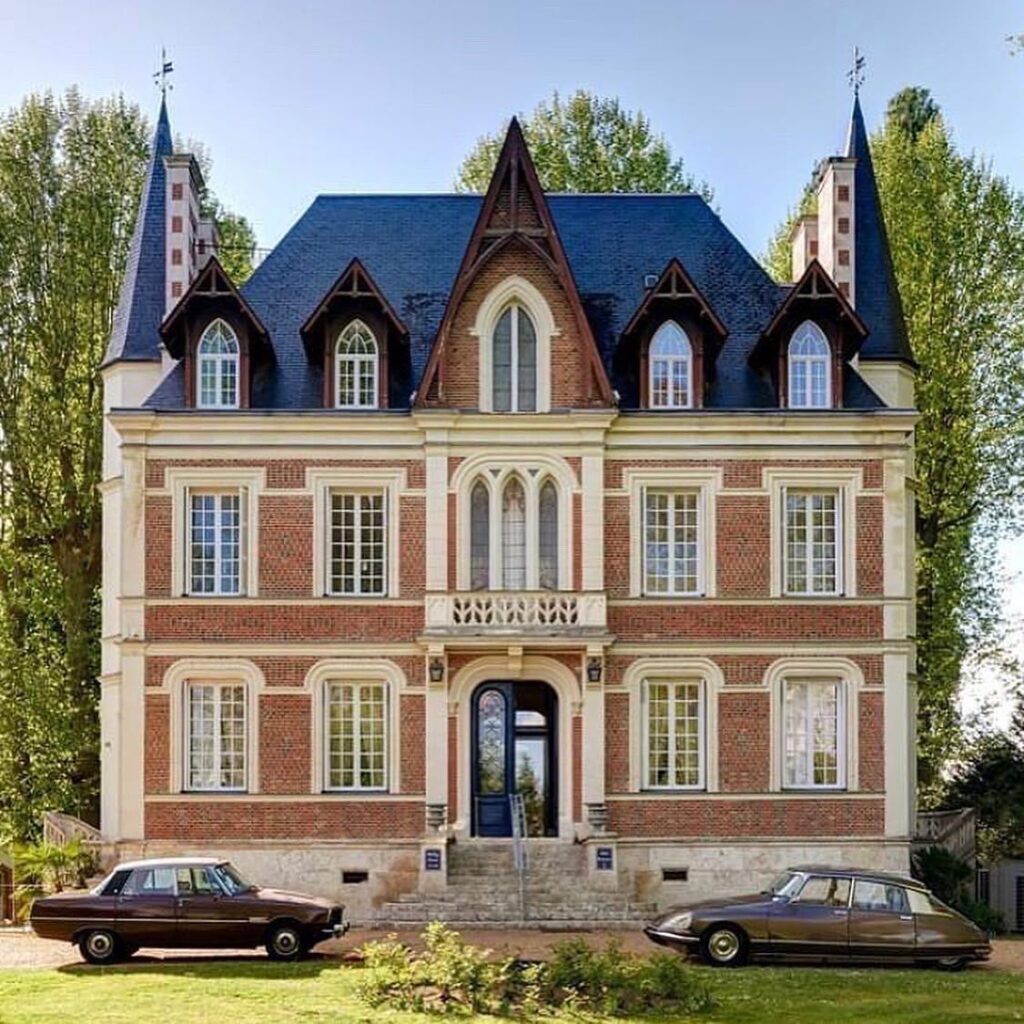 Contres, Loire Valley, France
A magical mini-château dating from 1818 in the heart of the picturesque Loire Valley. 
Perfect as a family home or guesthouse opportunity with its 8 bedrooms and 8 bathrooms as well as two additional outbuildings. Built in brick and freestone, measuring approximately 450 m2 over 5 levels, the property was completely renovated in 2011 – including electrics, and plumbing with substantial energy efficiency improvements made. 
Surrounded by a parkland of 10,000m2, it's a true haven of peace.
Main building
Ground floor – Entrance hall/reception. 20-seat dining room, Living room/bar with fireplace in working order. Fully equipped professional kitchen and disabled-accessible WC.
1st floor – 4 double bedrooms, 3 with baths and one with shower.
2nd Floor – 4 double bedrooms with baths
Basement – Running under the entire area of ​​the building, accessible by an outdoor ramp, indoor lift, or by a staircase from the kitchen. Technical room with hot water production and heat pump. Staff room with shower and WC. Laundry room and wine cellar.
Park Building 1 – Ground floor bedroom with bathroom and walk-in shower. Underfloor heating and reversible individual air-conditioning, private car park, and terrace
Park Building 2 – On the ground floor – an office, a large living room with an open kitchen, and a small living room with a fireplace opening onto a private terrace. On the 1st floor – a bathroom/WC with shower and bathtub, dressing room, and a bedroom. Reversible air conditioning with independent hot water and electricity.
Yours for 1,260,000 Euro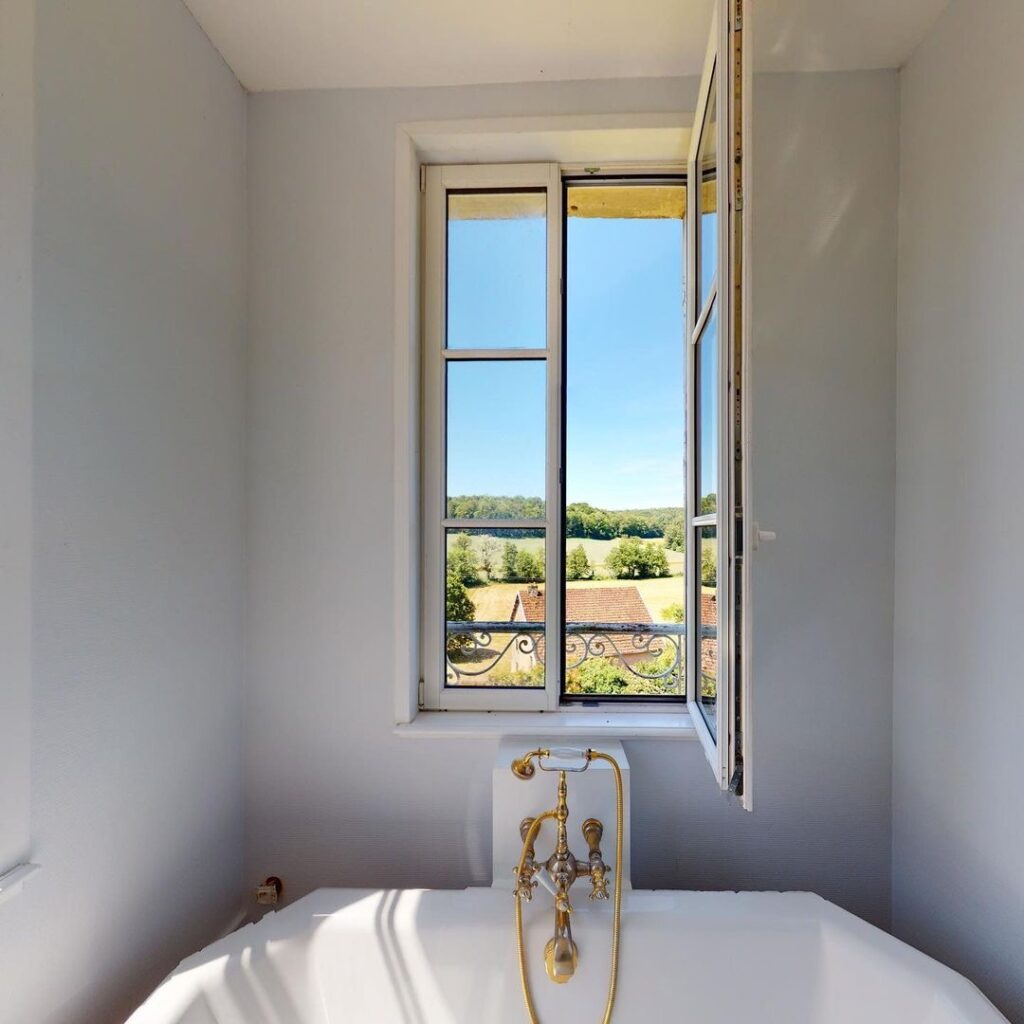 Villers-Pater, France
Delightful 14th-century chateau with land
This is a magnificent escape to the chateau opportunity.
This beautiful 'Petit Château' in Villers-Pater, Haute Saône, is located on an 18,000m2 plot and is divided into several buildings. 
The château has its origins from before 1386, when it served as a "dépendance" from the monastery of Saint Vincent, near Besançon. It was rebuilt in 1415 and 1435, only to become a fortress in 1534.
As you approach the chateau you pass the caretaker's house which is included in the sale (it requires renovation, but offers two bedrooms, a kitchen, and a bathroom) and a pretty church (which is not part of the chateau), ending in front of the main gates. Inside the gate, there is a picturesque courtyard garden, which is open to the north and houses an annex to the right as a former distillery and with a pizza oven. 
The main building has been renovated over the years and offers a great ambiance for a life away from it all in the heart of the French countryside. Entering the main building, there is a kitchen with a hatch to the dining room, as well as a large living room and a toilet on the mezzanine floor. An old, curved, spiral staircase leads to the private area on the first floor with its three tastefully furnished bedrooms and two bathrooms. There is a fireplace in each of the bedrooms and the windows to the garden side offer a beautiful view of the greenery. In the attic, there are additional bedrooms, two of which are finished and two of which are still in their original state. 
Situated on a small hillside, the property has a beautiful garden built up by small avenues of trees around a fountain, allowing plenty of space for eating al-fresco or enjoying hidden spots. The small village of Villers Pater is nestled between hills in the middle of nature and offers great opportunities to relax and find peace in a rural setting. 
The nearest cities are Vesoul and Besançon, which are 20km and 40km away respectively.
Yours for 1,590,000 Euro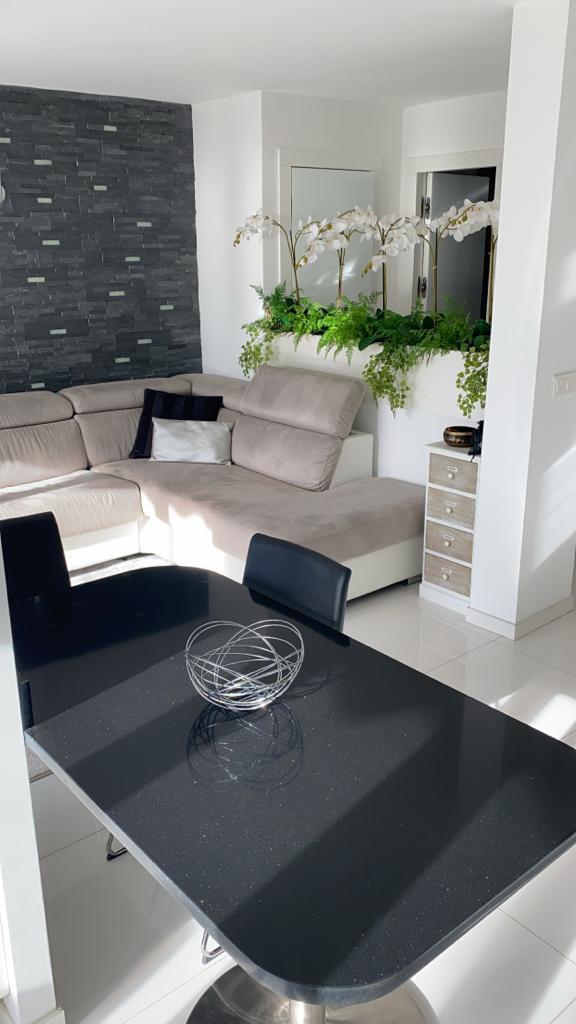 Roquebrune-Cap-Martin, France
Location, location, location. Seaview, seaview, seaview.
Some of the key requirements for anyone looking for a bolthole on the French Riviera.
This 2-bedroom renovated apartment has both in spades. Located in upmarket Roquebrune-Cap-Martin with views over Monte Carlo Bay, it offers 58m2 of living space, and a cave and is sold fully furnished. 
Pack your bags and move in ready.
Yours for 425,000 Euro
Find us at:
Instagram:
https://www.instagram.com/thefindluxuryrealestate/

Facebook:
https://www.facebook.com/LGBTQ-Real-Estate-100818778504194

YouTube:
https://www.youtube.com/channel/UCZkC4Of-5T4QQ8jyTEZLqyw?view_as=subscriber

Contact: Info@TheFind.Life