Boost your immune system and savor fall with these artisanal pours
Falling leaves and temperatures mean it's time to pull out the sweaters, crank the fire pit and drink drinks with baking-spice notes like cinnamon and clove.  After all, it is pumpkin spice latte time, a traditional rite-of-seasonal-passage experience for many.
This fall, my wife and I are pulling out all the stops, embracing rituals and the return of everything traditional — except pumpkin spice. While we love a little fall in our cup, we steer away from anything with artificial flavors. And, this fall, it's going to take a little more than the fragrant aroma of apple cinnamon and pumpkin chai to soothe these souls.
While some states have welcomed their residents back into bars as the country begins to reopen, we're clinging to date night right here at home where, within six feet, we've been enjoying a few favorite feel-good drinks infused with essential oils. You don't need an elaborately stocked home bar for these Autumn mixology bucket list beverages – just some imagination, a good recipe, and the right ingredients. A pantry filled with versatile spices and essential oils will help with that and have you creating date night any night you choose.
As certified essential oil aficionados and specialists with dōTERRA International, we know scent isn't just a nice fragrance and, we know scent can, in fact, do amazing things for the mind and body. Adding pure, therapeutic culinary-grade essential oils into our kitchen mix kicks up the flavor profiles of our food and drink and, when ingested, adds profound benefits physically and emotionally.
Yes, you can have your boozy or spirit-free drinks, juices and all things fizzy and bubbly and add a new level of therapeutic fun. It's super important to note not all essential oils are created equally or meant for consumption, so when ingesting, only use oils that are certified, therapeutic grade and rigorously tested for purity. We use dōTERRA Essential Oils exclusively.
We have a zillion game-changing stories about essential oils, but we're going to zero in on what's in our cup this fall and offer up a few easy recipes to craft in your own Artisinal kitchen.  Have what we're having!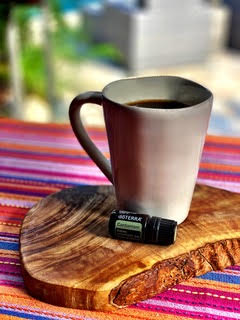 Coffee with Cardamom Essential Oil
Wait until you add a drop of Cardamom Essential Oil to your coffee. It's unparalleled.
Health benefits: Cardamom Essential Oil supports the digestive and respiratory systems.
Hot water
Strong Coffee
1 drop dōTERRA Cardamom Essential Oil
Brew coffee. Add the essential oil. Stir.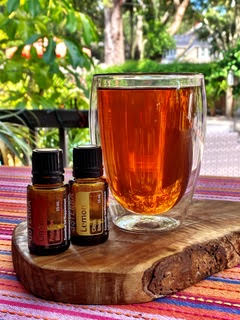 Immunity Boosting Tea
This recipe has all the stuff to start your immunity engine with an invigorating blend of warmth.
Health benefits: The combination of Lemon and OnGuard® Essential Oils provide powerful immune-enhancing properties.
Hot water
Loose Tea (we love Rooibos for this tea)
1 teaspoon raw honey
1-2 drops dōTERRA Lemon Essential Oil
1 drop dōTERRA On Guard® Essential Oil Blend (hits all the right harvest notes including Wild Orange, Cinnamon, Clove, Rosemary and Eucalyptus).
Brew your favorite loose tea. Add honey and essential oils. Stir.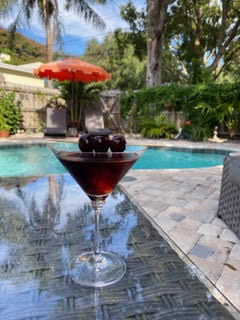 Gingery Black Manhattan (we call it a Womanhattan)
If you're craving a cocktail that tastes like fall, this is it. A dose of dōTERRA Ginger Essential Oil adds a variation on this wonder.
Health benefits: Ginger Essential Oil supports healthy digestion.
Bourbon, 2 oz
1 oz Averna Amaro
.5 oz of Simple Syrup (see below)
2 dashes of Orange Bitters
1 drop of dōTERRA Ginger Essential Oil
Bourbon Cherries, for garnish
Simple Syrup:
            Over medium heat, bring 1 cup of water and 2/3 of a cup of Agave to almost a boil.  Let cool.
Stir all ingredients together, except the cherries, over ice until well chilled and strain into martini glass;  garnish with two or three bourbon cherries. The Ginger Essential Oil will waft up before you sip.