Transer launches new dating app with live video chat
TranX announced the launch of its new dating app specifically created for the transgender community and their admirers.
A digital location for thousands of transgender people looking to meet others, the app features full profiles that are more than just a picture and a name. Using a series of questions to put users at ease, TranX profiles give a better idea of who each user is without sacrificing privacy. Featuring easy-to-use text and video chatting, TranX facilitates quick communication once users are ready to talk. The app is available for download via the App Store and Google Play.
"We really have created the best app out there to serve the transgender community," said TranX. "We understand that it's very hard for transgender people to find friends, romance, or LTRs in the real world, or even during online dating. So, we're specifically geared to be very welcoming to our transgender clients, of course, but also to their admirers. And TranX is a premium dating app for cross dressers, bisexuals, and many others who all share one passion: their love and appreciation for the unique, distinctive beauty of trans people."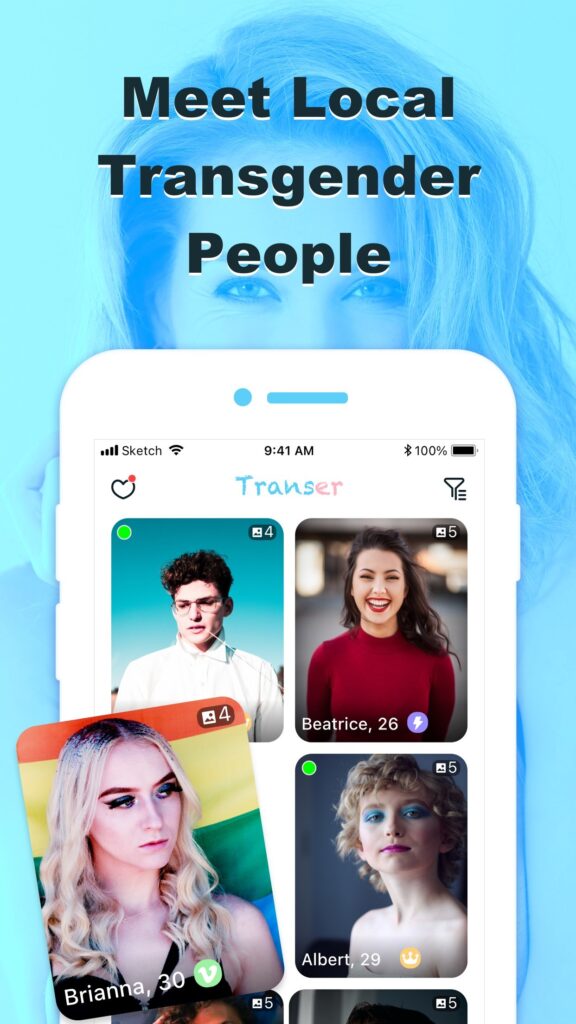 The app features a wide variety of members including MTF, FTM, pre or post op, androgynous, intersex, bisexual, crossdressers and cis. It requires full profiles to be written and is regularly screened to prevent bots, cat-fishing and other scams. It also has fully supported in app video and texting options to facilitate whatever kind of connection you are looking for.
Transer's site has posted five star rating reviews:  "With TranX, I felt comfortable immediately. I matched with real people, and it's easy to start a conversation. Most people on TranX are willing to have a serious conversation. I really like that people answer a couple questions in their profile so you can immediately understand their personality better – whereas other apps are all about the looks…" –M. Blackeby
To learn more or to download the app head on over to TranX.