You had to be there: Miriam Bloom Designs at BoConcept
Queer Forty partnered with BoConcept Madison Avenue and Miriam Bloom Designs to present an evening of flowers, fun, and fascination. Photos: Catalin Stelian
Brooklyn-based queer flower artiste Miriam Bloom was the featured speaker for Queer Forty's fancy and fabulous fall event of Nov. 9 at the lovely BoConcept showroom at Madison Avenue in Manhattan. BoConcept, with its soothing, tasteful, and neutral contemporary aesthetic with a twist of Danish design provided the perfect backdrop for Miriam Bloom's warm and vibrant talk and flower demonstration.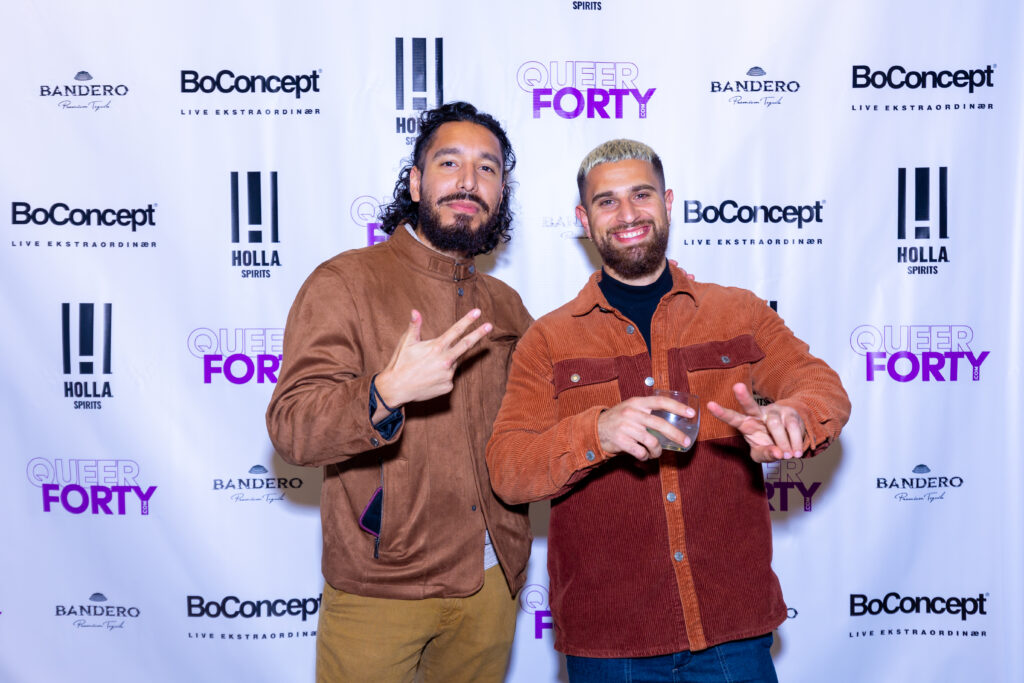 The event was moderated by Queer Forty editor-in-chief Merryn Johns for an audience of invited guests — many from the interior design or architecture world — who made themselves comfortable seated on an array of plushy upholstered and comfy BoConcept living room furniture, and sipped cocktails provided by the event's generous liquor sponsors: Bandero Premium Tequila; Holla Spirits flavored vodkas; and Mount Rigi Flavor of the Alps liquor. Previously, guests were invited to have their picture taken on the step and repeat by photographer and video maker Catalin Stelian.
Coming off the success of her recent profile piece in Queer Forty, Bloom shared stories about growing up with a love for the natural world and an eye for detail; and how a background in managing and running Manhattan restaurants was where she discovered that flower arranging the tables was her favorite part. A self-taught artist, Bloom (her real name) described how she likes to transform commercial bouquets into more wild and asymmetrical arrangements, which is her signature style.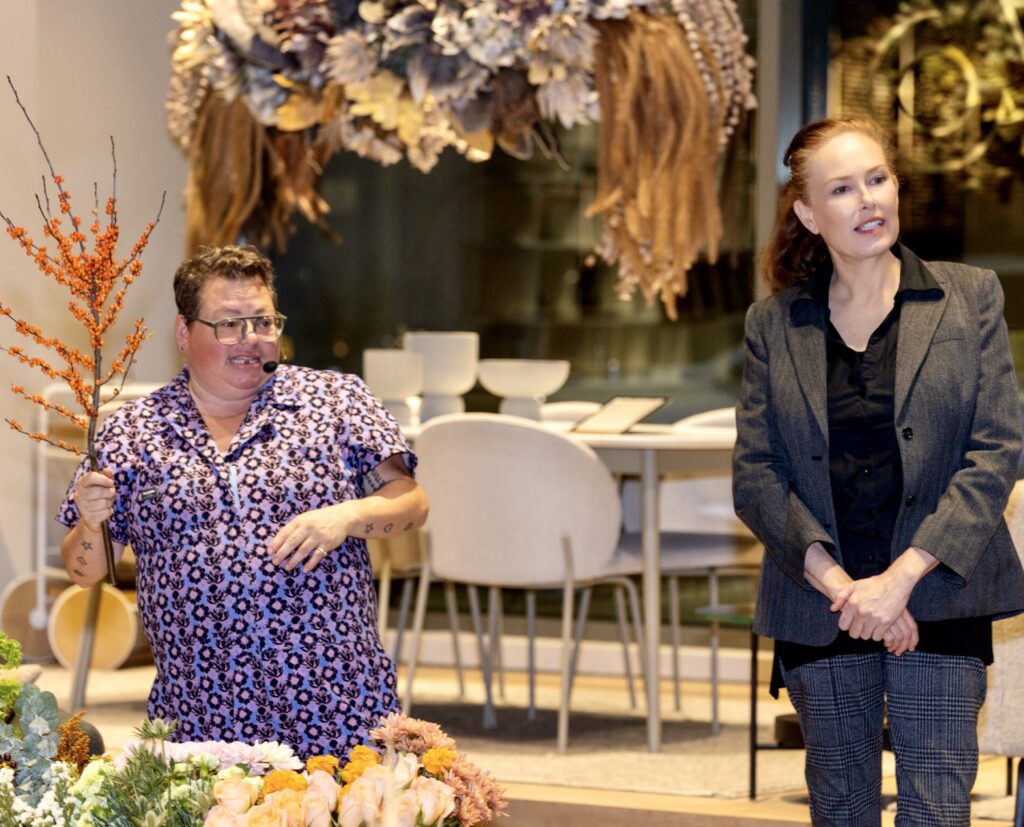 Guests learned how to take inexpensive bodega or grocery store flowers and turn them into an arrangement worthy of centerpiece status for your Holiday table. Little tricks and tips such as what to put in the vase water and how often to change it, to how to trim and cut each stem so that the bloom looks its best and co-operates with its vase mates proved to be both entertaining and invaluable.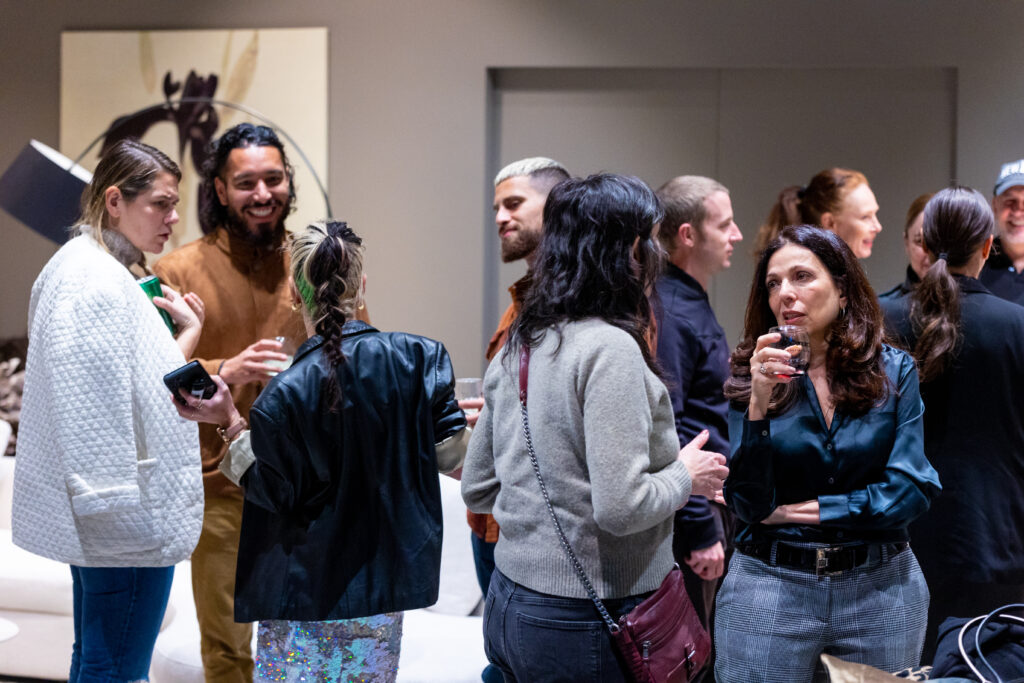 The night ended with a fabulous lucky door prize in which all guests had a chance to win gifts generously donated by BoConcept and Holla Spirits. And not only that: Miriam Bloom kindly offered to make bud vases and mini-bouquets for departing guests. And just in case a guest didn't win a prize or a bunch of flowers, they were invited to have their BoConcept-branded wine glass wrapped for them to take home. Then there was more chatting over cocktails, wine, and cheese. Thanks to all who came, and to our hosts, BoConcept!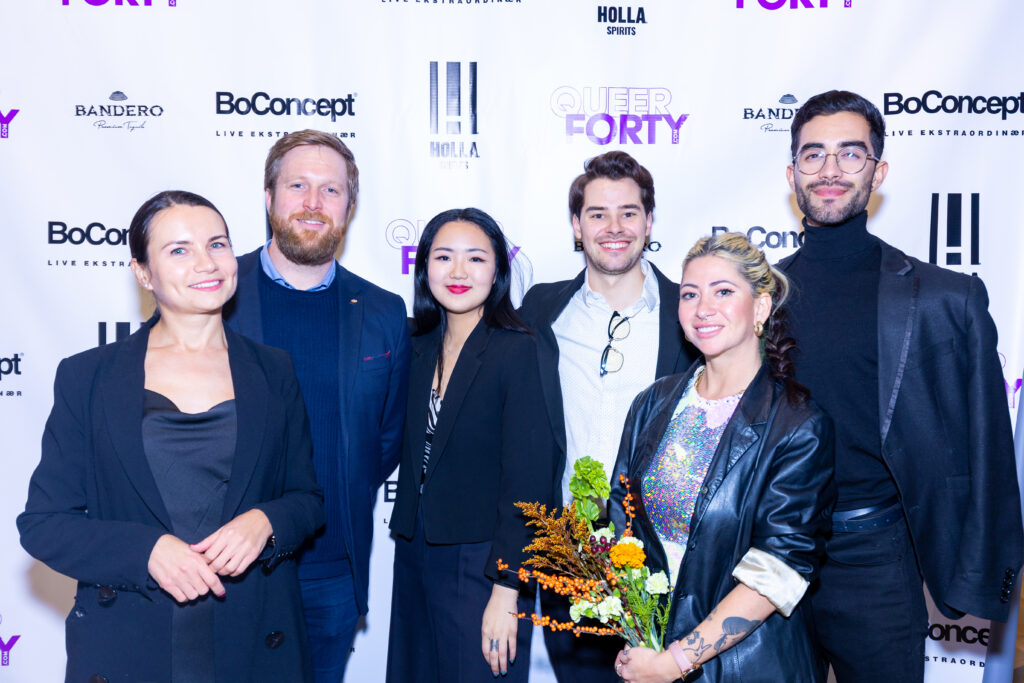 All photos by Catalin Stelian