GLAAD announces nominees for 34th Annual Media Awards
GLAAD, the world's largest LGBTQ media advocacy organization has announced the nominees for the 34th Annual GLAAD Media Awards.
Current RuPaul's Drag Race stars Salina EsTitties and Sasha Colby announced nominees in select GLAAD Media Awards categories in a 'GLAAD Drag Story Time' video that just debuted on GLAAD's YouTube.
In the video, Sasha Colby commented on recent attacks on drag performers across the country: "Performers like us are being threatened with anti-LGBTQ bills, nasty protests, and even violence. You know what's scary? People with guns, not queens with books!" In 2022, GLAAD found over 140 of anti-LGBTQ protests and threats targeting drag events, including events run by the organization Drag Story Hour.
The GLAAD Media Awards honor media for fair, accurate, and inclusive representations of LGBTQ people and issues. Since 1990, the GLAAD Media Awards have grown to be the most visible annual LGBTQ awards show in the world, sending powerful messages of acceptance to audiences globally. The 34th Annual GLAAD Media Awards are presented by Gilead Sciences, Inc. and Ketel One Family Made Vodka.
The GLAAD Media Awards ceremonies, which fund GLAAD's work to accelerate LGBTQ acceptance, will be held in Los Angeles at the Beverly Hilton on Thursday, March 30, 2023 and in New York City at the Hilton Midtown on Saturday, May 13, 2023.
"With violence, harmful legislation, false rhetoric and other attacks on the LGBTQ community continuing to escalate, it's more crucial than ever that our community remains visible and included in the stories that the world sees in film, television, music, journalism, and other forms of media," said GLAAD President & CEO Sarah Kate Ellis. "This year we have more nominees than ever before to represent immensely impactful projects that entertain, educate, and grow acceptance of LGBTQ people. From new stories that debunk lies about transgender youth to kids and family programming which allows all families to be represented, this year's nominated media images are beloved by audiences and are creating real change."
This year, GLAAD announced 295 nominees across 33 categories including two new categories: Outstanding Podcast and Outstanding Live TV Journalism – Segment or Special. For the first time ever, the Outstanding Reality Program category was also split to nominate both reality competition series and non-competition series independently. The Outstanding Kids & Family Programming category was also split to nominate animated and live action programs independently. This year also includes ten nominees in the Outstanding Film – Wide Release category for the first time.
Each year, GLAAD presents non-competitive Special Recognition Awards to media projects that do not fit into one of the existing GLAAD Media Awards categories. For the 34th Annual GLAAD Media Awards, GLAAD is presenting Special Recognition honors to five media projects and individuals that spotlighted diverse segments of the LGBTQ community in innovative ways. The five individuals and projects include: Alejandra Caraballo, Drag Story Hour, Jerrod Carmichael's "Rothaniel" (HBO), "The Lesbian Bar Project", #Letters4TransKids and "En Sus Palabras" [serie] (TelevisaUnivision).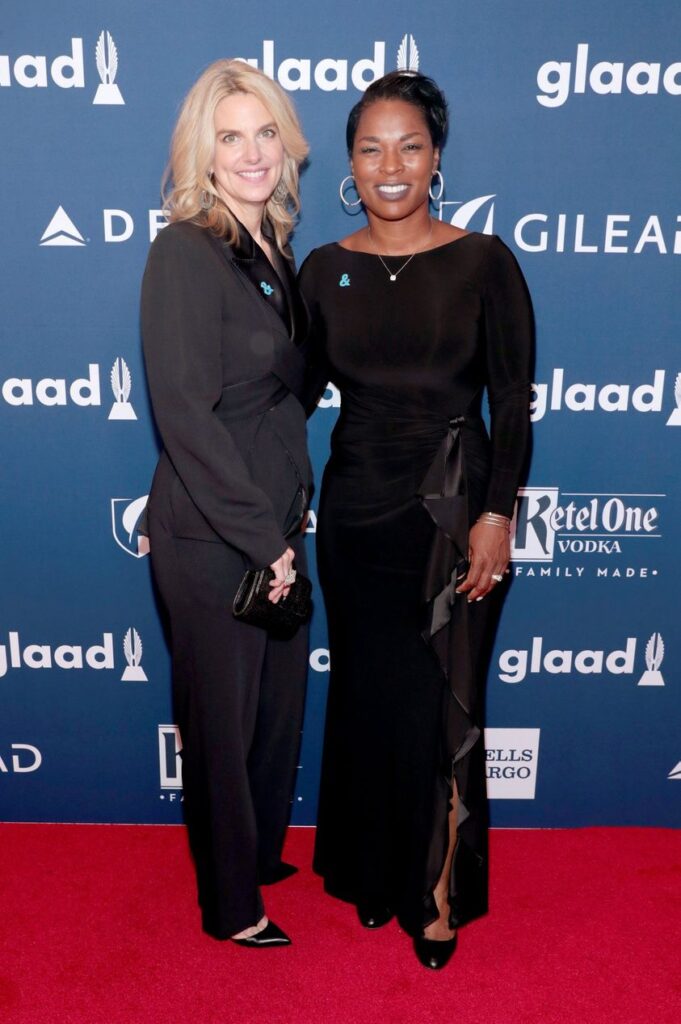 Below is a partial list of nominees:
NOMINEES FOR THE 34TH ANNUAL GLAAD MEDIA AWARDS
Outstanding Film – Wide Release
A Man Called Otto (Sony Pictures)
Bodies Bodies Bodies (A24)
Bros (Universal Pictures)
Everything Everywhere All at Once (A24)
Lightyear (Pixar)
Nope (Universal Pictures)
Scream (Paramount Pictures)
Spoiler Alert (Focus Features)
Strange World (Walt Disney Studios Motion Pictures)
Tár (Focus Features)
Outstanding Film – Streaming or TV
Anything's Possible (Prime Video)
B-Boy Blues (BET+)
A Christmas to Treasure (Lifetime)
Crush (Hulu)
Do Revenge (Netflix)
The Fallout (HBO Max)
Fire Island (Hulu)
The Holiday Sitter (Hallmark)
Three Months (Paramount+)
Wildhood (Hulu)
Outstanding Documentary
All the Beauty and the Bloodshed (HBO)
The Andy Warhol Diaries (Netflix)
The Book of Queer (Discovery+)
Framing Agnes (Kino Lorber)
Mama's Boy (HBO)
Maurice Hines: Bring Them Back (STARZ)
Mormon No More (Hulu)
Queer for Fear (Shudder)
Sirens (Oscilloscope)
Stay on Board: The Leo Baker Story (Netflix)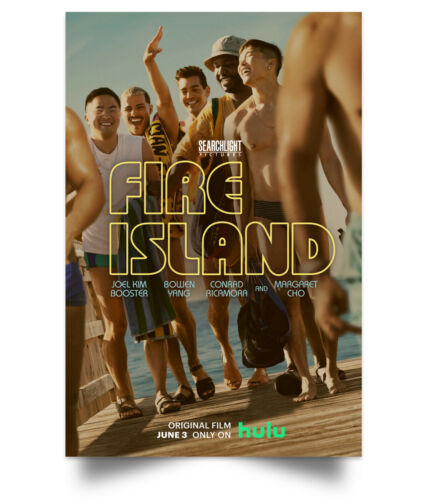 Outstanding New TV Series
A League of Their Own (Prime Video)
Heartbreak High (Netflix)
High School (Amazon Freevee)
Interview with the Vampire (AMC)
Our Flag Means Death (HBO Max)
Queer as Folk (Peacock)
The Rookie: Feds (ABC)
The Sandman (Netflix)
Somebody Somewhere (HBO)
Willow (Disney+)
Outstanding Children's Programming
"Adoptasaurus Rex" Dino Ranch (Disney Junior)
"Family Picnic" Sesame Street (HBO Max)
Firebuds (Disney Junior)
"The Mint Gala" Strawberry Shortcake: Berry in the Big City (Netflix)
Pinecone & Pony (Apple TV+)
Outstanding Music Artist
Anitta, Versions of Me (Warner Records)
Betty Who, BIG! (BMG)
Demi Lovato, HOLY FVCK (Island Records)
FLETCHER, Girl of My Dreams (Capitol Records)
Hayley Kiyoko, PANORAMA (Atlantic Records)
Honey Dijon, Black Girl Magic (Classic Music Company)
Kim Petras, Slut Pop (Republic Records)
MUNA, MUNA (Saddest Factory Records)
Orville Peck, Bronco (Columbia Records)
Rina Sawayama, Hold the Girl (Dirty Hit)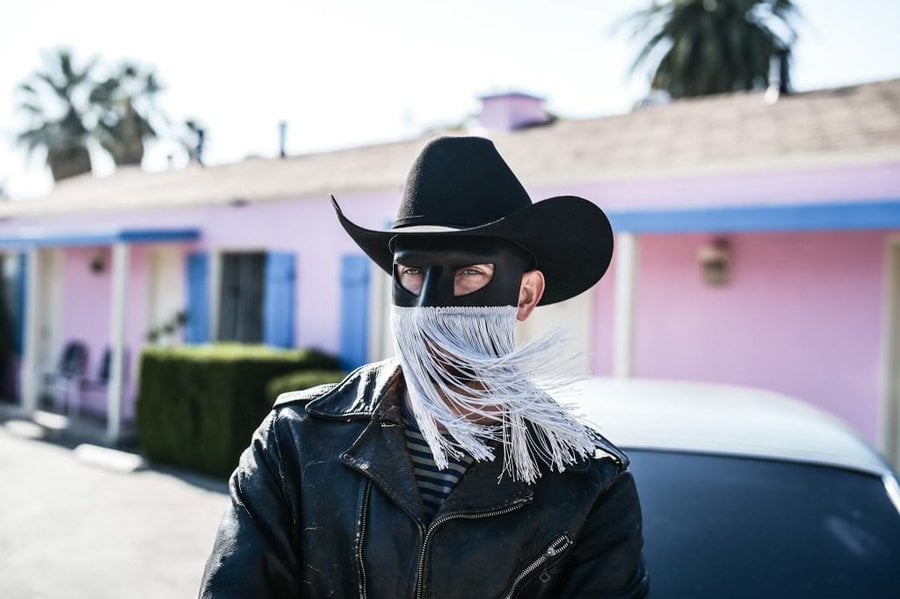 Outstanding Video Game
Apex Legends (Respawn Entertainment/Electronic Arts)
Desta: The Memories Between (ustwo games)
Haven (The Game Bakers)
I Was a Teenage Exocolonist (Northway Games/Finji)
Need for Speed: Unbound (Criterion Games/Electronic Arts)
SIGNALIS (rose-engine/Humble Games)
The Quarry (Supermassive Games/2K Games)
Tiny Tina's Wonderlands (Gearbox Software/2K Games)
World of Warcraft: Dragonflight (Blizzard Entertainment)
Wylde Flowers (Studio Drydock)
Outstanding TV Journalism Segment
"Critics Say New School Policies In Florida Ostracize LGBTQ Students" PBS Newshour (PBS)
"A History That Never Should Have Been: Julius' Bar" PIX11 Morning News (WPIX-TV [New York])
"How Psychiatrist 'Dr. Anonymous' Impacted The Fight For Gay Rights" Sunday TODAY (NBC)
"HIV in the Deep South" In Real Life (Scripps News)
"Inside The Effort To Ban Conversion Therapy" (NBC News NOW)
"Introducing Nora J.S. Reichardt" (WOI/KCWI-TV [Des Moines])
"Life As A Trans Soldier" VICE News Tonight (VICE)
"Man Who Helped Stop The Club Q Shooter: 'I'm Just A Normal Guy'" Anderson Cooper 360 (CNN)
"The Show Must Go On – Pride Events Targeted" Nightline (ABC)
"The Struggle Of Coming Out In A Religious Family" Good Morning America (ABC)
Outstanding TV Journalism – Long-Form
"Dear Noah: Pages from a Family Diary" (NBC News NOW)
"Families of Trans Kids Are Seeking Sanctuary" VICE News Tonight (VICE)
"NY1 Celebrates Pride: The New Generation" (Spectrum News NY1)
"Our America: Who I'm Meant To Be" (ABC Localish)
"PRIDE | To Be Seen" Soul of a Nation (ABC)
"Pride And Backlash" (NBC News NOW)
"Pride of Stage and Screen" (MSNBC)
"This Is Football" Beyond Limits (CBS)
"Unapologetic: A Conversation on Pride" (MSG Network)
"VIRAL: A World Without AIDS" (ABC News Live)
Outstanding Print Article
"Activists Face An Avalanche Of Anti-Transgender Bills" by Casey Parks (The Washington Post)
"After Threats From Extremist Groups, LGBTQ Activists Rally In Support Of The Center" by Desiree Stennet (Orlando Sentinel)
"A Country Music Comeback: Ty Herndon Knows He Should be Dead" by Jason Sheeler (People)
"EXPLAINER: Pronouns, Nonbinary People and the Club Q Attack" by Jeff McMillan with Jesse Bedayn, Jim Mustian, Colleen Slevin, Jake Bleiberg, Lindsey Tanner (Associated Press)
"'King Richard' Star Aunjanue Ellis Speaks Her Truth About Being Bisexual: 'I Am Queer – This Is Who I Am'" by Angelique Jackson (Variety)
"Niecy Nash And Wife Jessica Are Sure Betts" by Demetria L. Lucas (Essence)
"Pediatricians Who Serve Trans Youth Face Increasing Harassment. Lifesaving Care Could Be on the Line" by Madeleine Carlisle (TIME)
"Pride And Prejudice And Fire Island" by E. Alex Jung (New York Magazine)
"Take My Wheelchair,' Club Q Victim Tells Nurse Upon Leaving 22-Day Hospital Stay" by Carol McKinley and Tina Siegfried (The Gazette [Colorado Springs])
"Will Russia Bring Its War On LGBTQ People To Ukraine?" by Kate Linthicum (Los Angeles Times)
Outstanding Online Journalism Article
"A 25-Year-Old Got In A Taxi Outside An N.Y.C. Gay Bar. He Was Dead An Hour Later" by Jay Valle (NBCNews.com)
"Alabama Is Trying to Raise the Legal Driving Age for Trans People to 19" by Nico Lang (TheDailyBeast.com)
"Does Providing Prep, A Drug That Prevents H.I.V., Clash With Christian Beliefs? An Overview Of Church Teaching" by Michael J. O'Loughlin (AmericaMagazine.org)
"The Fear And Loathing Some People Show Sports Pride Events Brings Fear And Pain To This Fan" by Karleigh Webb (Outsports.com)
"'I See Myself In Her': Brittney Griner's Russia Trial Resonates With Queer Black Women And Nonbinary People" by Orion Rummler (the19th.org)
"My Experience As A Target Of Kiwi Farms Speaks To A Scary Truth About Internet Culture" by Katelyn Burns (MSNBC.com)
"The New York Times, The Atlantic, More Keep Publishing Transphobia. Why?" by Lexi McMenamin (TeenVogue.com)
"School Board Meetings Are the New Frontline for LGBTQ+ Rights" by Colleen Hamilton (them.us)
"There Is No Legitimate 'Debate' Over Gender-Affirming Healthcare" by Kit O'Connell (TexasObserver.org)
"What's So Scary About A Transgender Child?" by Emily St. James (Vox.com)
Outstanding Podcast
The Bald and the Beautiful with Trixie Mattel and Katya Zamo (Studio71)
In The Deep: Stories that Shape Us (iHeartMedia)
Las Culturistas with Matt Rogers and Bowen Yang (iHeartMedia/Big Money Players)
Life Out Loud with LZ Granderson (ABC News)
LGBTQ&A (Jeffrey Masters, The Advocate)
PRIDECAST (iHeartMedia)
Sibling Rivalry (Studio71)
TransLash Podcast with Imara Jones (TransLash Media)
V Interesting (Lemonada Media)
Yass Jesus! (Daniel Franzese Entertainment)
For the full list of categories and nominees click here.
To purchase tickets for the 34th Annual GLAAD Media Awards visit www.glaad.org/mediaawards/tickets